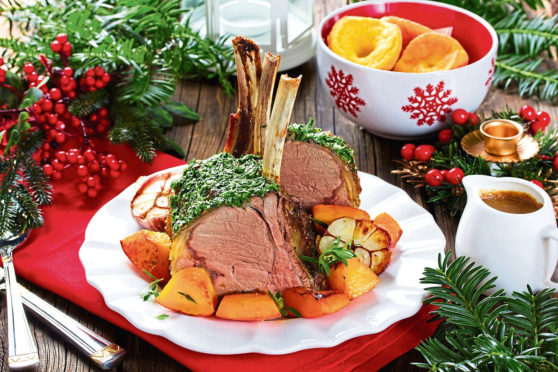 Quality Meat Scotland (QMS) has launched a campaign encouraging people to have beef, lamb and pork over the festive period.
The red meat levy body's campaign, which runs until the end of the year, will encourage more families to cook with Scotch Beef, Scotch Lamb and Specially Selected Pork at Christmas and Hogmanay.
It will feature advertising, recipe cards at butchers shops, and cooking tips from Scottish food blogger Claire Jessiman, known as Foodie Quine.
"We all love a roast dinner and with an extra Sunday in December to roast there's no excuse not to make the most of it," said QMS director of marketing and communications, Lesley Cameron.
"Christmas can be hectic so our festive recipes are all about making the most of your time with tips on how to turn leftovers into delicious nibbles and canapes while also doing your bit to reduce food waste over the festive season."