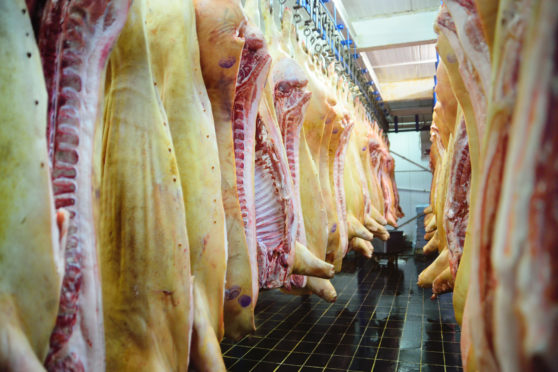 Farm leaders have welcomed a move to maintain import tariffs for beef, lamb and poultry.
International Trade Secretary Liz Truss yesterday published details of a new post-Brexit tariff regime, which will be known as the UK Global Tariff (UKGT).
She said duties would be axed on around £30 billion worth of imports into the UK each year, but maintained on agricultural products such as lamb, beef, and poultry.
"Our new Global Tariff will benefit UK consumers and households by cutting red tape and reducing the cost of thousands of everyday products," said Ms Truss.
"With this straightforward approach, we are backing UK industry and helping businesses overcome the unprecedented economic challenges posed by coronavirus."
The Scottish Association of Meat Wholesalers said the news was a relief, and particularly beneficial to the pig sector.
The association's president, Andy McGowan, said: "The new regime is a relief for Scotland's farming and processing sector with the tariffs for beef, lamb and pork remaining the same as current EU terms.
"Pig meat, in particular, is much better served than in the original draft regime which proposed almost complete withdrawal of protection from this highly important part of the Scottish industry. We appreciate the changes which have been made in agreeing the final package which we see as a positive outcome for the whole livestock industry."
The UK's four farming unions, including NFU Scotland, were more cautious about the news.
In a joint statement, the unions welcomed the move but said safeguards needed to be put in place to ensure any imports were produced to the same standards as required by UK farmers.
The unions said: "We are pleased the government has listened and maintained many of the safeguards currently in place for UK farmers under its new UK Global Tariff schedule.
"This is particularly important in fulfilling the UK Government's commitment not to undermine our high food and farming standards."
They added: "It is worth remembering, however, that these tariffs are likely to be negotiated away as part of any trade deals that will be struck in the coming months, and so those deals must include strong provisions ensuring food imports are produced to the same standards required of our own farmers.
"Not only will this help the government fulfil its vision of a sustainable and profitable UK farming sector but will also meet public demand that our standards are not undermined in future trade policy."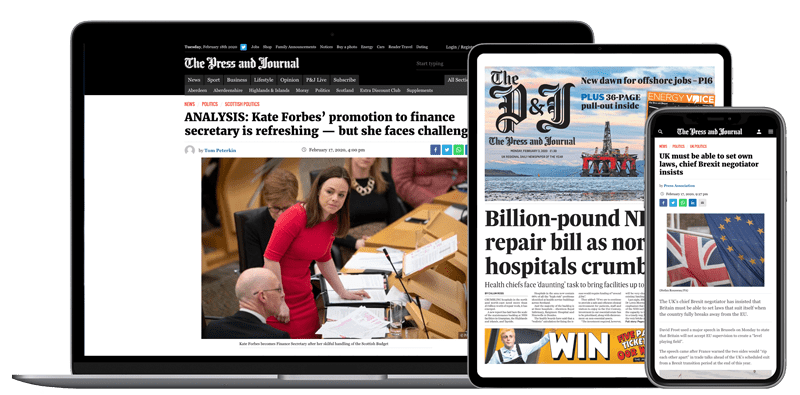 Help support quality local journalism … become a digital subscriber to The Press and Journal
For as little as £5.99 a month you can access all of our content, including Premium articles.
Subscribe