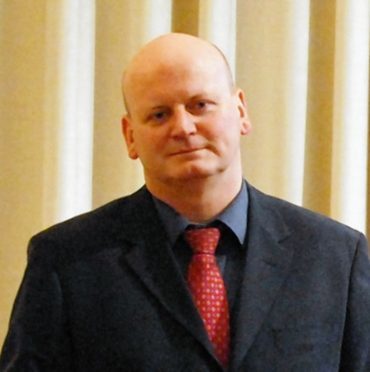 The James Hutton Institute (JHI), which has centres in Aberdeen and Dundee, has won almost half the £48million scientific budget for agriculture, food and environment research announced yesterday by the Scottish Government.
JHI has been allocated £21.1million for research into crops and the environment while Scotland's Rural College (SRUC) has been awarded £7.3million for agricultural research. The Rowett Institute of Nutrition and Health has received £7.6million for work on diet and human nutrition; the Moredun Research Institute received £6.4million, mostly for research into animal health; Biomathematics and Statistics Scotland (BioSS) was allocated £1.7million for statistics and analysis; and £4million will be spent in collaboration with Higher Education Institutes.
Announcing the budgets, Rural Affairs secretary, Richard Lochhead said the funding had the potential to transform farming and food production in this country and across the world.
"Scotland is globally renowned as a land of science and innovation, and this funding will ensure we maintain our position at the very cutting edge of advances in agriculture, food and the environment," he added.
JHI director of research impact, Professor Bob Ferrier, said: "We are delighted to be able support the Scottish Government in its ambition to deliver world class agriculture, a quality environment, strong communities, and be globally recognised for its food and drink."
SRUC vice principal, Professor Geoff Simm, also welcomed the funding.
"It allows to focus on some of the most pressing and complex issues facing Scottish and global agriculture – managing the threats from animal and crop diseases, exploring how to improve agricultural productivity while protecting our natural assets, responding to the challenges of climate change, helping build resilient rural communities," he said.
"This will involve innovative applied research in a number of key areas over the next five years. For example, using 'big data' to fine tune our breeding programmes in collaboration with industry partners, and assessing the use of biosensors for monitoring animal health and welfare. There will also be projects looking at campylobacter, bacteria often found on poultry which are a threat to human health. In the arable sector, among other things, we will be studying integrated pest management which could help farmers decrease their inputs, reducing costs and environmental impact.
Developments in knowledge and technology previously funded by the Scottish Government include research into methane from cattle, which paves the way for breeding lower-emission livestock and reducing greenhouse gas emissions from agriculture. It also led to a breakthrough in the fight against parasitic diseases in sheep with the development of a vaccine for the potentially deadly parasite, Barber's Pole Worm, which is common in warmer climates.
Previous research has also resulted in new techniques to prevent soil erosion following the harvest of potato crops using sediment fences, which has generated international interest from New Zealand, Poland and China and resulted in large scale trial in China's Hunan Province.