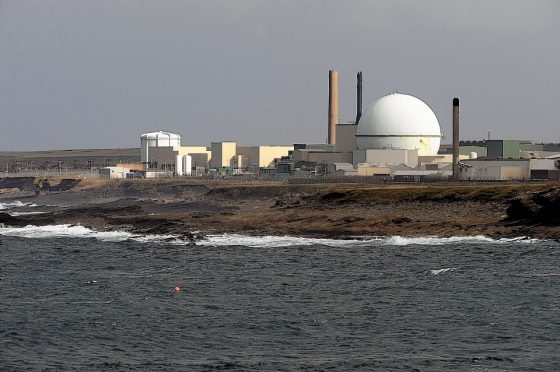 The scale of the operation involved in transporting hundreds of staff working to decommission Dounreay has been laid out by the nuclear facility.
A fleet of buses is required to get workers to the site on the Caithness coast every day – at a cost of about £2.5million over four years.
Details of the mass commute are laid out in a new contract being offered by Dounreay Site Restoration Ltd (DSRL) – which is looking for a company to run the shuttle bus service.
It is needed because Dounreay, which lies west of Thurso, is not on a public transport route from the various remote and rural areas staff travel from.
There is also limited car parking space for the hundreds of staff who travel to work every day.
DSRL estimates in the new contract that 376 workers will use the buses for commuting.
The contractor will be required to provide a daily and shift service which will pick up workers at various designated points as well as a return journey.
Staff pay a fare for use of the buses.
The service has previously run nine buses for every week day with further shuttle buses on site to take staff to other parts of the complex such as Forss Business Park and the Vulcan test reactor.
The buses are also on standby for an emergency evacuation service if required.
DSRL has estimated the cost of the contract at £2.58million over the next four years – with an option of a further year.
A spokeswoman for DSRL said: "This is a renewal of an existing contract
"Dounreay is not on a public transport route from many remote and rural areas."
The Caithness plant was established in the 1950s as a research reactor site, with the last of its three reactors shutting in 1994.
It is now being decommissioned by DSRL under a contract from the Nuclear Decommissioning Agency, which owns the site.
The site is expected be completely cleared by 2030.