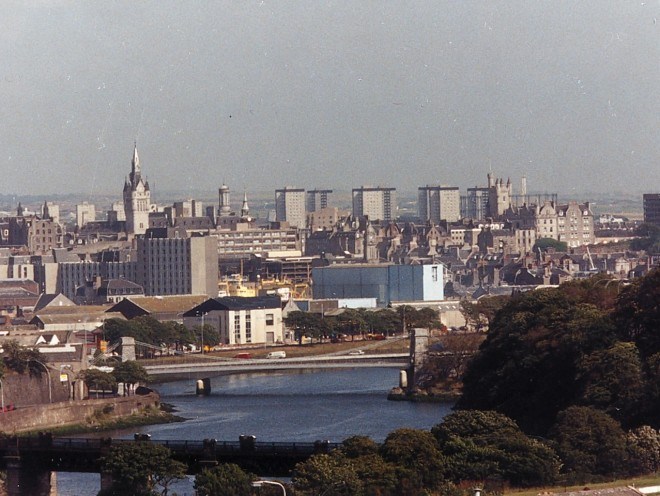 Businesses with larger premises across Aberdeen city and shire must stump up an extra £15.4million on top of their normal business rates in the next tax year.
The figure was revealed by Finance Minister Derek Mackay in the Scottish Parliament.
He also produced statistics showing 21,578 larger commercial properties across Scotland, including 3,005 in Aberdeen city and shire, will cost firms an extra £126million.
Mr Mackay, who visits Aberdeen today, is under pressure to ease the financial burden on north-east firms facing massive increases in their business rates after April.
The extra "large business rates supplement" currently affects commercial properties in Scotland with a rateable value (RV) of more than £35,000.
According to the Scottish Government, 8,000 properties will no longer be liable after the threshold rises to £51,000 in the new tax year.
But £15.4million is still a substantial extra cost for north-east firms struggling to survive the region's economic downturn.
The supplement was charged at 1.3p for every £1 of RV until last April, when it doubled to 2.6p. English firms with larger premises are still paying 1.3p.
Last year's rise north of the border was criticised by groups including the Scottish Retail Consortium (SRC), Scottish Engineering, the Scottish Property Federation and the Scottish Chambers of Commerce.
Yesterday, SRC director David Lonsdale said: "In his recent Budget, the finance secretary did at least acknowledge our concerns by promising to increase the threshold at which the supplement is paid.
"However these new figures show that continuing to cling to this Scotland-only surcharge means over 21,000 commercial premises, including 5,077 shops, will continue to pay more in large firms supplement than they would in England.
"The doubling of the supplement last April took no account of trading conditions, and we should all be concerned about the likely investment-sapping impact of high business rates on our town centres and high streets.
"We've yet to hear a convincing explanation as to why firms in the north and north-east of Scotland are better placed to be stumping up more in business rates than competitors or counterparts in England or Wales."
A Scottish Government spokesman said: "The large business supplement will be unchanged for 2017-18 but apply at a higher threshold, meaning 400 fewer businesses Aberdeen city and shire will pay it."
Scotland's standard "poundage" for commercial properties – the uniform business rate – will reduce to 46.6p, from 48.4p, for 2017/18.