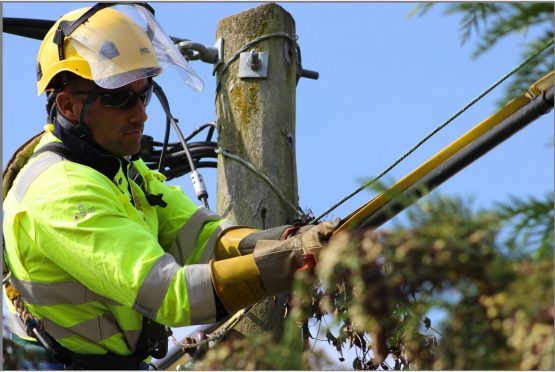 The Scottish Hydro Electric Community Trust is welcoming applications from the north of Scotland for financial support to connect to the electricity network.
Applications close on Friday 7 September with the trust seeking to support 75% of the cost of connections for community projects. The trust has also committed to supporting 50% of the cost for individuals looking to set up new domestic connections.
Grants of over £84,500 have been awarded in the past year, supporting individual home owners facing large costs in connecting to the electricity network in the north of Scotland.
Ron Brown, Chairman of the Trust, said: "We have been delighted to continue our support for individual home owners and community projects in the north of Scotland.
"The Trust was set up to help those facing challenges connecting to the electricity network, particularly in some of our most rural and island communities, so it's great to see this support continue to benefit individual customers and wider communities 20 years later.
"We awarded grants totalling £100,000 to support connection costs of community projects and are encouraging further applications from groups looking to provide significant benefits to their local communities."
The Talla na Mara Centre on the Isle of Harris, the Ronas Drama Group in Shetland, and the Fetterangus Community Association community projects have all been awarded grants on behalf of the Scottish Hydro Electric Community Trust.
Colin Wood, Chairman of Fetterangus Community Association, said: "This will enable us to form a playing field, develop car parking and improve the existing facilities."
Application forms and further information can be found at www.shect.org.