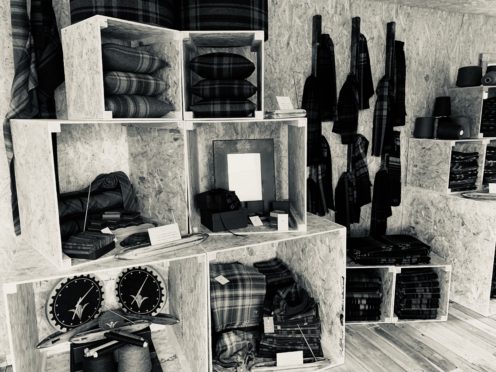 Inverness-based wood panel manufacturer Norbord has assisted in the creation of an innovative weavers' display.
The company is supporting Prickly Thistle, a local tartan weaving start-up, by donating locally manufactured wood panelling to assist in the creation of an innovative display housed within a pop-up mill.
The Evanton business currently operates the only tartan-weaving mill in the mainland Highlands. They established the pop-up mill in March 2018 in a rented building within the industrial estate.
Prickly Thistle has created an upcycled memory box at its pop-up mill to showcase its tartan designs and unique story to visitors from across the world.
Following a successful campaign which will see it open its own mill off the north coast on Black Isle, Prickly Thistle made its "Black Box" design feature inside a former oil and gas shipping container that had been repurposed for the site.
Clare Campbell, founder at Prickly Thistle, said: "Our Black Box values everything that we want to champion as a company.
"Our style isn't your classic 'tartan' product display, it's what we call rebel style, not following the norm, and we wanted to showcase this in a way that captures our company image."