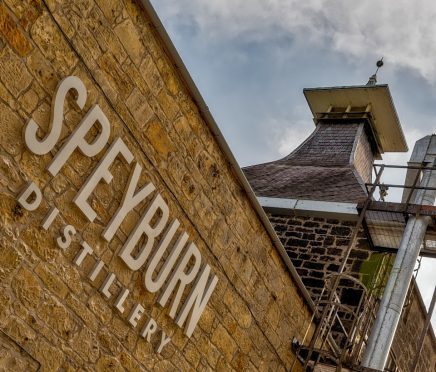 The Thai-owned producer of Old Pulteney and Speyburn single malts was crowned as "whisky distiller of the year" at a prestigious industry awards scheme.
International Beverage, which also produces Balblair and AnCnoc whiskies as well as Caorunn gin, hailed Whisky Magazine's Icons of Whisky Scotland 2017 awards as the industry's "most credible".
Nevertheless the firm, owned by ThaiBev, highlighted that its whisky brands have scooped over 80 medals in international competitions this year.
The Icons of Whisky scheme invites the industry's "elite" to nominate the finest companies and individuals throughout the whisky world and from these the Whisky Magazine editorial panel then chooses the winners. The lavish Icons of Whisky Scotland Awards ceremony took place this week at Surgeons Hall in Edinburgh.
Gordon Bruce, distillery manager at Knockdhu also took second place and an honourable mention in the Scotch Distillery Manager of the Year category.
Karen Walker, International Beverage marketing director, said: "Whisky Magazine's Icons of Whisky is one of the industry's most credible awards and so it is an enormous honour to have been recognised by our peers and by judges as Whisky Distiller of the Year.
"This is a historic win for our business, coming at the end of a year in which we have surpassed all previous records at international competitions for the quality of our whisky.
"Our single malt brands Old Pulteney, anCnoc, Balblair and Speyburn, and our blend Hankey Bannister, have all won a glittering array of trophies, gold and silver medals.
"Our years of experience in crafting premium Scotch whisky have also gone into the production of Caorunn Gin which is made at our Balmenach Distillery and has also enjoyed a tremendous year in terms of its success in markets around the world.
"All of this is the result of so much hard work and dedication from the producers at our five distilleries and from our brand teams around the world, and our thanks and congratulations go out to all of them. This accolade from Whisky Magazine is the perfect way to end the business year and to fuel our ambition and passion for further success in 2017."