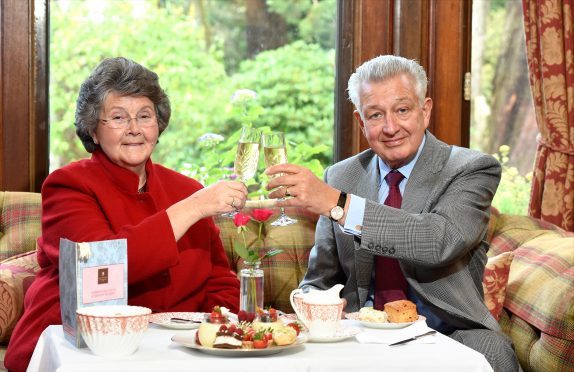 A crofter's son from the Isle of Harris, Donald Macdonald has spent his whole life working in the hospitality industry.
Running a total of 10 resorts and 40 hotels, he and wife Christine now work alongside son Ruaridh who is deputy chief executive having been with the company for 12 years, thus helping to secure the future of the next generation and his peer group of colleagues.
In addition trusted friend and colleague Gordon Fraser has worked with Donald for 28 years and is currently Deputy Chairman and Group Finance Director. Donald and Christine's daughter Marjorie has recently launched her own retail business.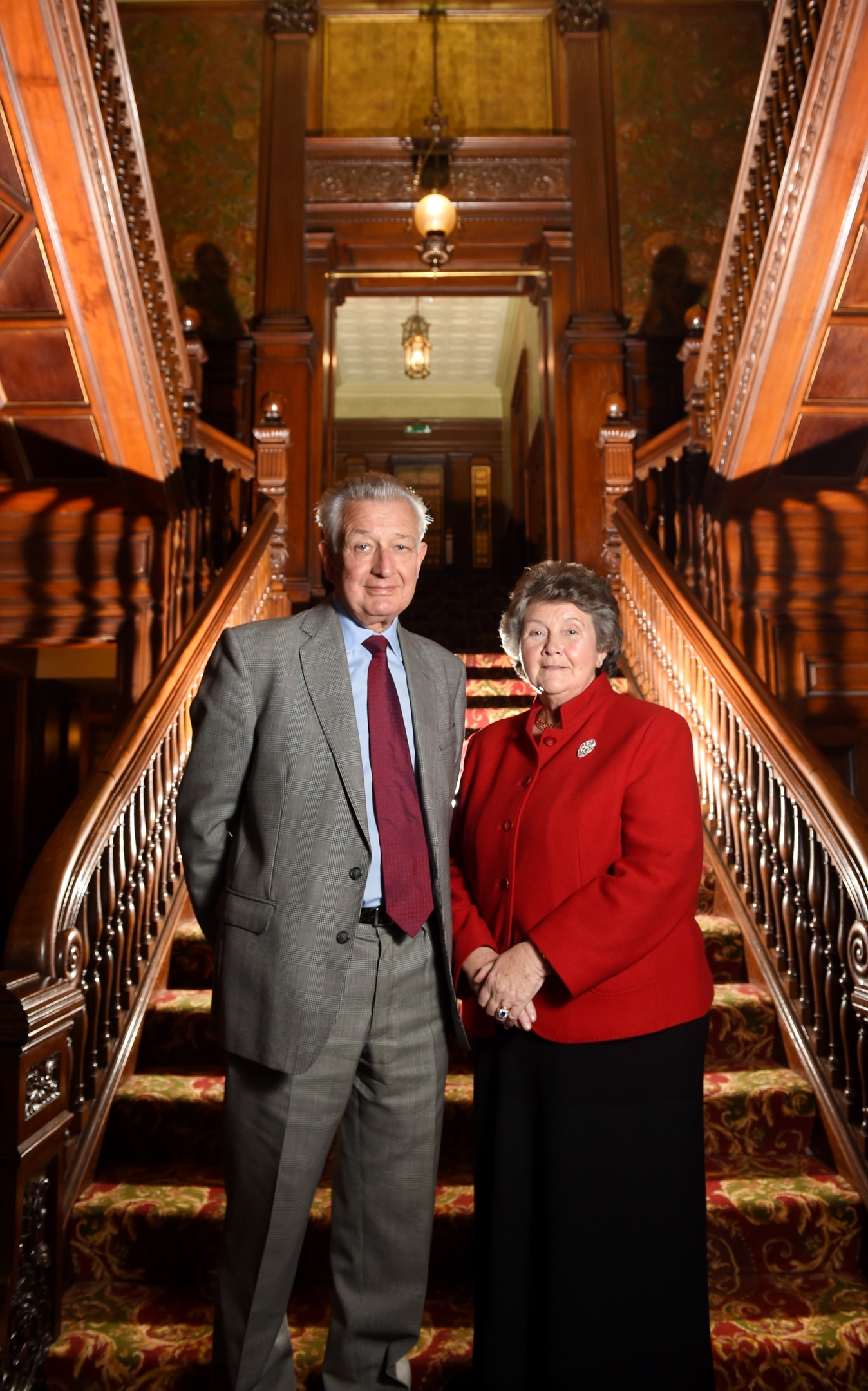 Since the company became private in 2003, debt has been reduced by around £40million per year without diluting the enterprise value of the company which now enjoys a turnover of over £156million. But the business is very much a family affair, with charity at the heart of everything they strive to do.
Donald met Christine, whose parents also hailed from the Hebridean isle, almost 50 years ago and they have been happily married for the past 46 years.
Thanks to a friend of Christine's, the pair met in the Alexandra Hotel in Fort William just before Christine started her nurse training in Glasgow. "My friend said to me 'you have to meet the new assistant manager from Harris'," says Christine when asked about the start of her long-lasting relationship with Donald.
Christine went on to complete her nursing training and worked as a sister in midwifery until she got married. The couple now live in Dunblane and the family has extended to include three beautiful grandchildren – Meghan, 11, Alasdair, 10, and Grace, 3.
Dressed immaculately in a sharp grey suit, company founder Donald is humble about his success and says the growth of the hotel empire was "just consequential".
Prior to starting Macdonald Hotels and Resorts in 1990, Donald worked for Stakis Hotels for 21 years.
He then embarked on his own hotelier venture taking on Ardoe House Hotel in Aberdeen and the Waterside Inn in Peterhead.
Although the two hotels are no longer part of the chain, the north and north-east of Scotland are still dear to the Macdonalds and they are keen to promote the region as much as they can.
This is evident on the hotel menus, in the bedrooms and luxury retail outlet Spey Valley Shopping at the Macdonald Aviemore Resort, which celebrates its 50th anniversary next month.
The restaurants at the Scottish hotels and resorts, as well as Spey Valley Shopping, are stocked full of hearty Scottish produce including Stornoway Black Pudding, Dean's Shortbread, John Ross smoked salmon and Macsween haggis.
All beef is Scotch-assured and sourced from Scotbeef, which is run by the Galloway family who are friends of the family.
Harris Tweed, which is obviously dear to the couple, is also a key feature of the hotel decor and Spey Valley Shopping stocks hand-made Harris Tweed bags, wallets, purses and slippers.
Christine in particular is fond of the fabric as her mother used to weave it.
"I still have a piece of the Morrison tartan she made, and her spinning wheel," she says.
The hotel bedrooms and bathrooms also pay homage to the family's Scottish roots and the toiletries used are sourced from either Arran Aromatics or Scottish Fine Soaps.
Christine says the aim is to design bedrooms that are a "soft and relaxing place" for guests.
FIVE-STAR
Over the years the empire has grown to include Macdonald Pittodrie House, near Inverurie; Macdonald Norwood Hall Hotel near Aberdeen; and Macdonald Drumossie, near Inverness.
The chain also includes hotels all over the UK including St Andrews, Peebles and Edinburgh, and south of the border – Bath, Oxford, Stratford and Marlow. There are also resorts in Spain and Portugal as well as a new five-star hotel in the Algarve region of Portugal.
Donald and Christine are clearly not the type of people to boast about their success, but they were keen to talk about their charitable work.
In fact, prior to my interview with her for Elegance magazine today, Christine has never spoken to the press.
"Everything we both do on a business and personal level and our objectives for the future are entirely underpinned by our Christian faith," says Donald.
After a listing on the stock exchange, the company was brought back into private ownership by the family and at that point two charitable trusts were set up – the Cardrona Charitable Trust in Scotland and the Macdonald Foundation in England.
However, the family's hands-on involvement with charities pre-dates this. After giving up her work as a nurse to bring up their two children, Christine spent much of her time helping with 'meals on wheels' with WRVS.
The family's two charitable trusts and work carried out by the hotels raises a significant amount of money each year.
MARY'S MEALS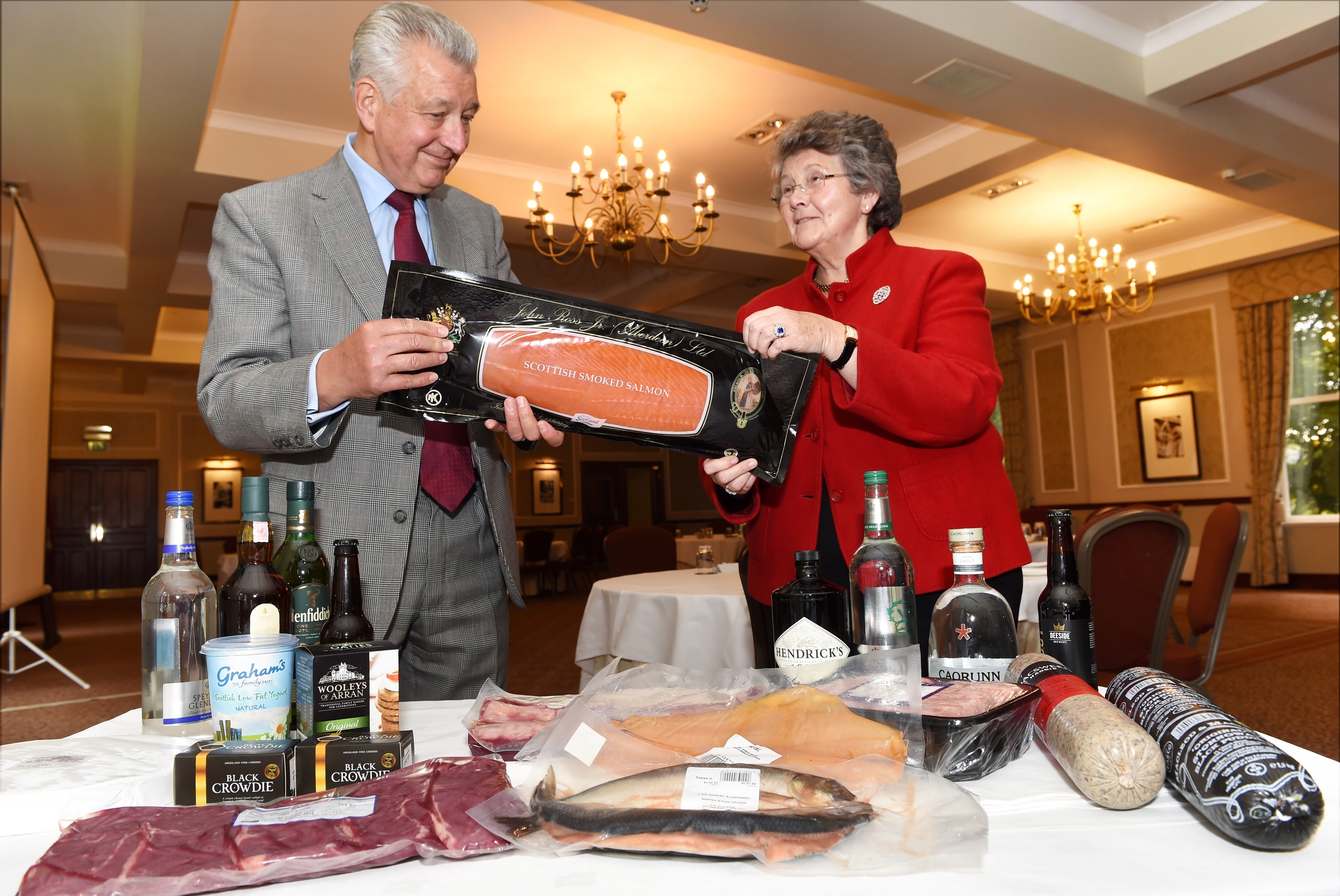 "We cover a huge cross-section of charities, but we tend to do a lot with young people, children and the elderly – vulnerable people," explains Christine.
Charities supported by the Macdonalds include a 2,000-pupil school in Malawi and the Mary's Meals charity which feeds children in poverty.
Funds also go towards the Duncan Hospital in India, which was set up by a Scottish surgeon nearly 100 years ago, and Christine and daughter Marjorie helped raise £1.6million for a new children's facility at the Inverness Raigmore hospital through the Archie Foundation.
Christine regrets that she has been unable to visit the hospital in India, but says she takes pride in visiting the charities the family supports across the UK.
The mother and daughter duo are also solely responsible for all the administration work for the two charitable trusts, which is done at absolutely no expense to the trusts.
"It's very satisfying and very humbling," says Christine.
She says one charity which she particularly enjoys supporting is the Preshal (Gaelic for precious) Trust in Glasgow, which offers support to disadvantaged people and those with drug and alcohol problems.
"I like to support that sort of thing but we are only scratching the surface of it [the problem]," adds Christine.
"We have got people who are less fortunate than we are. People say to me 'but why are you bothering doing that?'. And I say to them the people that are in that position don't want to be in it and they don't have the ability to get themselves out of it. We have been given the ability to do that and more."
When the couple aren't busy with hotel or charity work, Christine enjoys gardening and Donald goes fishing.
They enjoy holidaying on Harris, where Donald still owns his family's old crofthouse, or visiting warmer climes such as Dubai or Italy.
And when it comes to food and eating out, the couple says nothing beats Scottish produce.
"We like quality. Having travelled a lot we know you cannot get better quality produce than you get in Scotland," says Christine.
And Christmas is never a big affair, admits Christine, but rather a small gathering with the people that matter – family.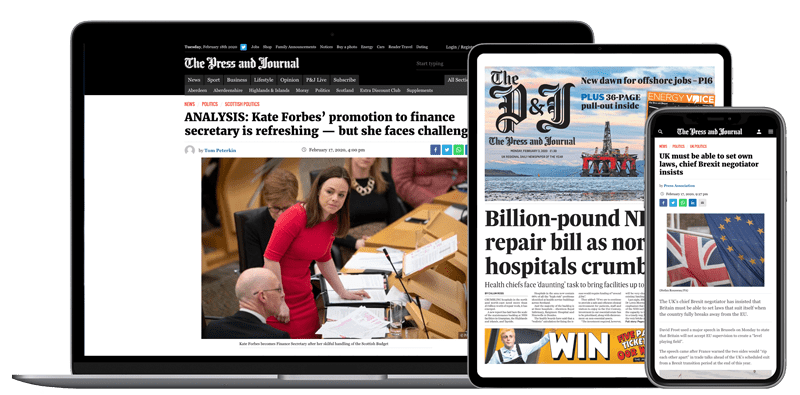 Help support quality local journalism … become a digital subscriber to The Press and Journal
For as little as £5.99 a month you can access all of our content, including Premium articles.
Subscribe