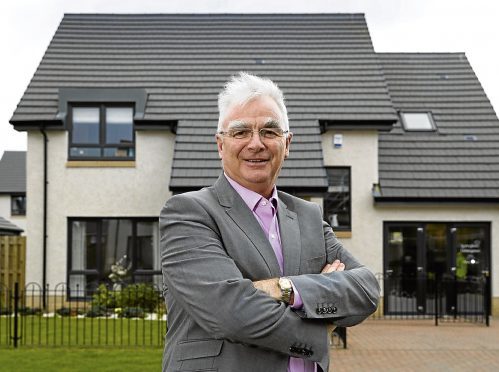 Plans being announced today by Moray-based housebuilder Springfield Properties to float on the London Stock Exchange, are expected to net the family-run firm up to £25million.
The company says it will use cash raised through its planned flotation on the Alternative Investment Market (AIM) to fund its proposed development of five new villages around Scotland, including one for 2,500 people on the outskirts of Elgin, where it is headquartered.
Springfield, founded in 1956 by current executive chairman Sandy Adam's grandfather as a market gardening business, has enjoyed spectacular growth in recent years, turning it into one of Scotland's largest builders of private and affordable housing.
The firm recently posted pre-tax profits of £6.7million for the year to the end of May, up 31% on the previous 12 months. Its revenues leapt by 22% to a company record of £111million in the same period. During the year Springfield, which employs 500 people, built its 4,000th home and Mr Adam has set a goal of doubling its turnover in affordable housing over the next two years.
The business is understood to have been valued at between £55million and £65million ahead of its planned Stock Exchange flotation.
Mr Adam said the initial public offering (IPO) of shares announced this morning was the "next step" in Springfield's growth.
He added: "Raising these funds is part of our strategy to secure ongoing growth at the same rate. The new funding will enable us to invest in the infrastructure of five new villages in Scotland, and in existing sites, accelerating the delivery of new homes, private and affordable, in new communities.
"Scotland needs more homes countrywide and Springfield is poised to play a significant part in delivering these homes for private individuals and across all tenures in the affordable and social housing sector."
THE HISTORY OF THE FIRM
Springfield Properties' executive chairman Sandy Adam took over the running of the business his grandfather founded in the late 1980s.
The company's £49million acquisition of Redrow's loss-making Scottish operation in 2011 accelerated its ambitious growth plans.
Springfield now operates through two divisions – private housing and affordable. In its last financial year the firm built 437 private houses, with an average selling price (ASP) of around £198,000 and 183 affordable homes, with an ASP of approximately £127,000.
Currently at various stages of planning and development, the sites of its proposed new villages, ranging in size from 1,500-3,000 homes, are in Perth, Dundee, Stirling and near Edinburgh as well as Elgin.
By the end of August, the company had a secured land bank of approximately 10,500 plots around Scotland, of which more than 40% have planning permission, equating, it says, to around 17 years of development at current activity levels. With its unallocated land bank included, the total is more than 12,000 plots, with a gross development value of more than £2billion. The company is currently operating on 29 developments and has another 33 planned sites.
Mr Adam said: "Springfield strategies achieve our aim of steady growth, doubling the company in size every five years.
"Our turnover exceeded £100m for the first time this year and now we employ around 500 people. This IPO is the next step in our growth."
He added that, as a "proud Moray company" it will continue to be based in Elgin.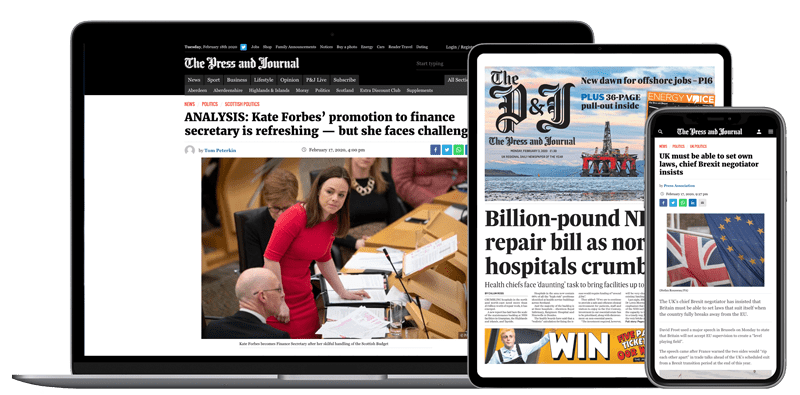 Help support quality local journalism … become a digital subscriber to The Press and Journal
For as little as £5.99 a month you can access all of our content, including Premium articles.
Subscribe