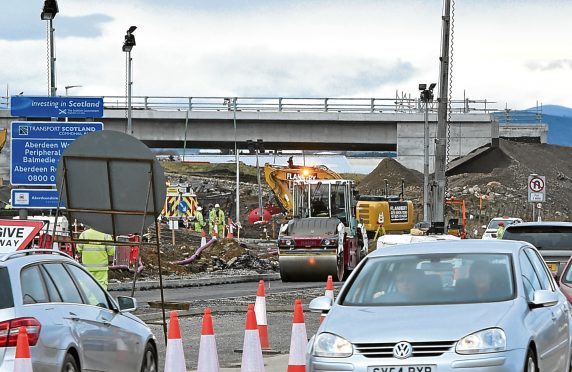 Troubled Aberdeen city bypass consortium partner Carillion has parted company with its finance chief amid a raft of senior management changes as it battles for survival.
The infrastructure giant said yesterday that Zafar Khan had left with immediate effect and been replaced by Emma Mercer, previously finance director of its UK construction arm.
Restructuring expert Lee Watson has been appointed "chief transformation officer" on secondment from EY, while Andy Jones – currently president and chief executive of Carillion Canada – has been hired as chief operating officer and will take up his role on October 1. Chief operating officer Richard Howson and managing directors Adam Green and Nigel Taylor will leave the Company on September 30, with group strategy director Shaun Carter followingthem through the exit door by the end of the year.
A shock profit warning in July saw a dramatic collapse in Carillion's share price, wiping nearly £600million from the company's stock market value.
Mr Howson then stepped down from the chief executive's role with immediate effect as the group moved to bolster its balance sheet and stay within its borrowing limits.
Former Weir Group chief executive Keith Cochrane is currently standing in as interim CEO until a permanent replacement for Mr Howson is found.
Carillion's profit warning came as the group revealed it will book an £854million provision linked to certain UK and overseas contracts, one of which is believed to be the £745million Aberdeen city bypass.
The firm is one of the partners involved in the Aberdeen Roads consortium building the 28-mile bypass, alongside Balfour Beatty and Morrison Construction.
Transport Scotland recently confirmed the two other partners would take on the obligations of any company pulling out and insisted its contract remained "intact".