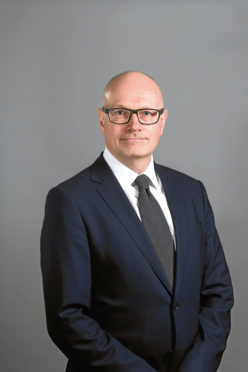 Bosses at Petrofac said yesterday the oilfield service giant was "well placed" to capitalise on the influx of new companies in the North Sea.
John Pearson, Petrofac's group managing director for the western hemisphere, said the business was delivering results which put it "on the front foot".
Mr Pearson joined the UK-headquartered firm in October, having spent 28 years at Amec Foster Wheeler.
He said the oil and gas market was still "challenging", but commended North Sea leaders for doing a "super job" in reducing lifting costs.
"The North Sea is still expensive, but there has been a massive improvement," he said. "There's life in the old dog, yet. The challenge now is to be really efficient and predictable in how we do our work."
Mr Pearson said he expected capital spending to come to around £6billion in 2018, which he described as a "strong base to do business from".
Furthermore, the arrival of new, independent operators backed by private equity is positive for Aberdeen and the North Sea, he said.
Mergers and acquisitions worth £6billion were agreed last year. In many cases, mature assets were sold to smaller, aspiring companies by majors – a "terrific dynamic", according to Mr Pearson.
He described Petrofac as a "market leader" in the provision of duty holder operations and support for oil producers.
He said Petrofac's services could be particularly attractive to newcomers.
"These companies are excited about a couple of thousand barrels of production per day, whereas majors are looking for hundreds of thousands," he said.
"They've got lean, mean organisations, they don't have hundreds of staff – and they want to partner with companies like Petrofac."
Petrofac is duty holder responsible for operations on a number of North Sea fields, including EnQuest's Kittiwake asset and Ithaca Energy's Greater Stella Area (GSA).
Mr Pearson was speaking after Petrofac reported a 55% drop in pre-tax profits to £33million in 2017. Revenues were down 19% year-on-year at £4.6billion.
But the company did manage to increase net profits by 7% and had a £7.4billion order backlog at the end of 2017. He also said Petrofac would be concentrating on taking down net debt, which stood at £436million.
"Our objective is to have cash in the bank rather than debt in the next few years," he said.
Petrofac confirmed plans to exit the deep-water market and said a "re-assessment of production profiles" at GSA had led to it booking a hefty impairment.
Furthermore, Petrofac said chief executive Ayman Asfari would resume "full executive duties" with immediate effect, though chief operating officer Marwan Chedid has left the business.
Mr Asfari and Mr Chedid were questioned under caution before being released without charge as part of a Serious Fraud Office investigation into suspected corruption at Petrofac.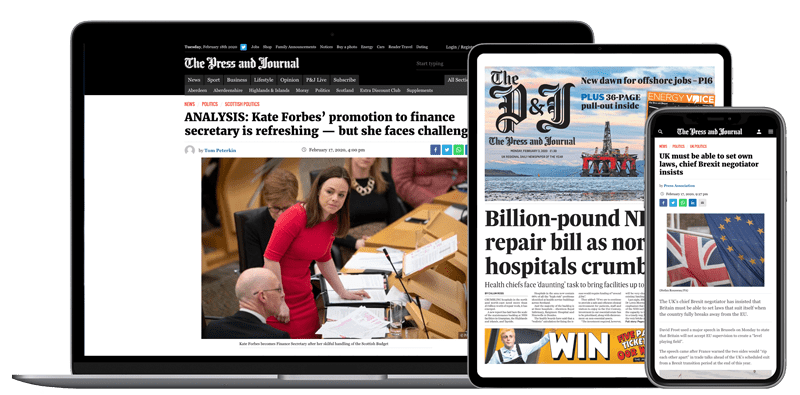 Help support quality local journalism … become a digital subscriber to The Press and Journal
For as little as £5.99 a month you can access all of our content, including Premium articles.
Subscribe