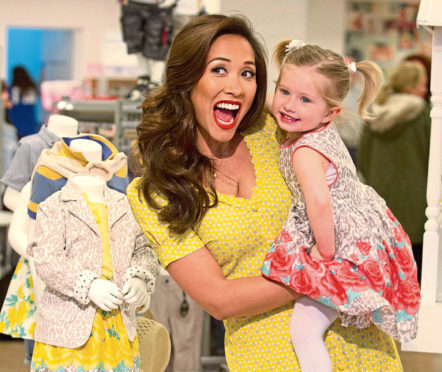 Mothercare will close 50 underperforming stores and re-hire the chief executive it sacked just weeks ago as part of a wide-ranging shake-up.
The closures, which will result in hundreds of job losses across the country, will be carried out through a company voluntary arrangement (CVA).
This is a move which allows firms to close loss-making shops and secure rental discounts.
Mothercare employs about 3,000 people across 137 outlets, including one in Aberdeen and one in Inverness.
Mark Newton Jones, who was let go as chief executive last month, will return to the fold and once again take the top job.
It is understood he was brought back at the behest of chairman Clive Whiley, himself brought in recently to replace Alan Parker.
The man that had been brought in to replace Mr Newton Jones, David Wood, will now become managing director.
As part of the restructuring, Mothercare also announced a refinancing package worth up to £113.5 million.
It comprises £28 million through an equity capital raising, an extension of its existing debt to £67.5 million and £18 million in shareholder and trade partner loans.
Mr Whiley said the drastic measures provide a "renewed and stable financial structure for the business" and will drive a "step change" in Mothercare's transformation.
Shares in Mothercare shot up nearly 24% following the announcement.
The shake-up comes alongside a difficult set of annual results.
Mothercare swung to a £72.8 million pre-tax loss in the year to March 24, which compares with a £7.1m profit in 2017.
On an adjusted basis, pre-tax profits plummeted 88.3% to just £2.3m.
In the United Kingdom, losses swelled from £9.7 million to £79.4million.
Mr Wood said: "The business saw a softening in the UK market from the end of September onwards with store sales down for much of the second half."
Retailers across the board have been battered by weak consumer confidence off the back of soaring Brexit-fuelled inflation.
They have also had to contend with surging wage costs and eye-watering business rate hikes.
Since January, Toys R Us and Maplin have filed for administration, while fashion retailers such as New Look and Select have also embarked on radical store closure programmes.
x​x​x​x​x​x​x​x​x​x​x​x​x​x​x​x​x​x​x​x​x​x​