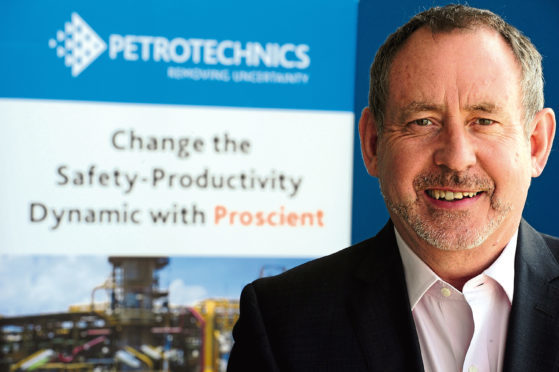 Oil and gas industry bosses have reported a negative impact on offshore safety from lower oil prices despite firms' good intentions.
Aberdeen technology company Petrotechnics quizzed more than 100 senior oil industry leaders in its third annual process safety and operational risk management survey.
The findings reflect the views of bosses at businesses of all sizes around the world.
Nearly three-quarters (72%) said they believed lower oil prices, compared with before the slump in crude prices, have had a moderate or significant impact on process safety risk, characterised by major job cuts and "belt-tightening".
More than half admitted there was "resource tension" between safety-related projects and competing spending priorities.
And three-quarters (75%) said conflicting priorities were the main factor in reduced scheduled maintenance.
Despite all of this, more than four-fifths (83%) insisted safety was embedded in their companies' corporate values and supported by the highest levels of management.
Petrotechnics chief executive Phil Murray said the "very candid" survey responses showed the extent of the "squeeze" on spending.
They also highlighted a growing gap between good intentions and "operational reality", he added.
Last year, 70% of survey participants said there were gaps between process safety plans and what actually happens at the plant or asset. The latest survey put the figure at 86%.
The 2018 study findings should act as a reminder to firms they cannot afford to drop their guard, and that everyone "from the shop floor to the boardroom" has an important role in making life safer offshore, Mr Murray said.
Simon Jones, head of professional services at Petrotechnics, added: "With less budget and staff available, firms are facing difficult decisions about which tasks to complete and when.
"The risk here is that maintenance and upkeep of essential safety systems may get lost in the budgetary squeeze."