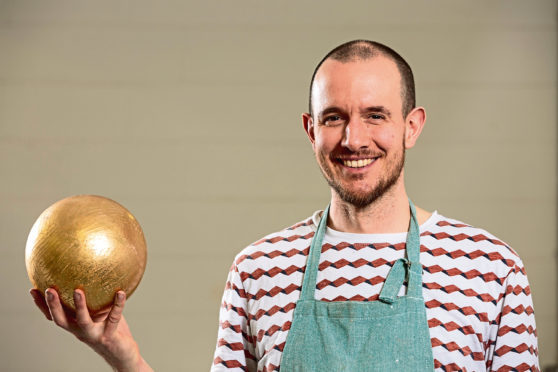 This week, the streets of Aberdeen turn into a giant art exhibition, full of visual and interactive exhibits for the public to explore. The Look Again festival of visual art and design returns for another year with a full programme.
Running from today, June 14, to Sunday June 17, the festival invites you to look at your own city from the eyes of a newcomer, with a fresh perspective. Showcasing both local and international talent, the festival has aligned with Scotland's Year of Young People, with the artists and designers responding with their works to the Look Again festival's theme of Serious Play.
Marischal College Quad, Broad Street and Castlegate are iconic locations in the city centre which will see live art and performances, interactive workshops and playable structures during the festival.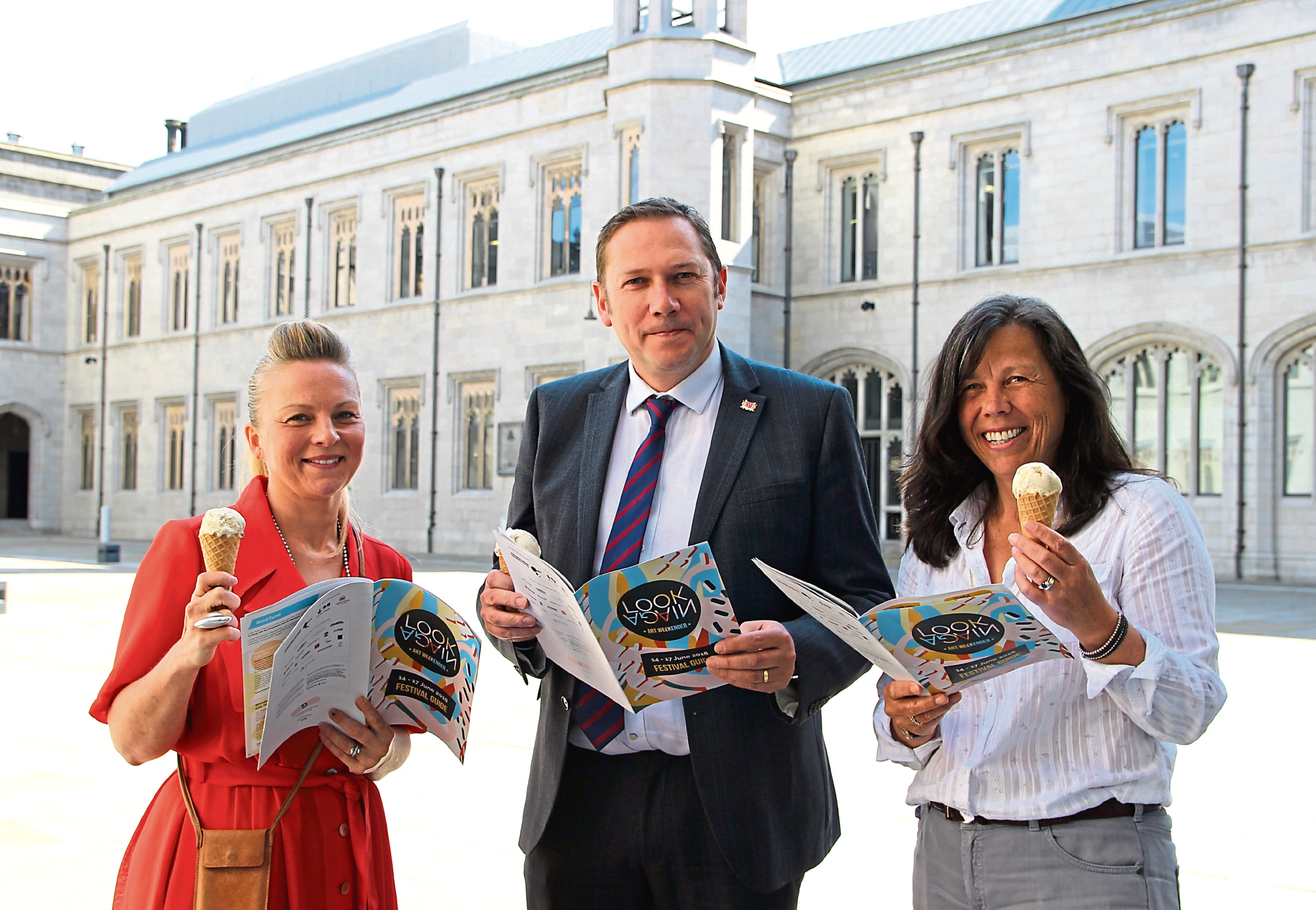 James Rigler is one of the exhibiting artists at the annual festival of art and design, which is in its fourth year. His A House in the Woods in the Marischal College Quad explores some of the diverse and contradictory strands of the gothic style.
"I was delighted to be commissioned to make a sculpture for such an incredible space. Marischal College is the second-biggest granite building in the world," said James.
"It feels like really exciting times for Aberdeen, with such a focus on the city's creative industry and rich cultural heritage."
For his first year of involvement in the festival, artist and sculptor James has created a gothic pavilion to occupy the vast space of the quad in the historic building. In it they will be giving away a specially created ice cream developed by Mackie's of Scotland every day of the festival at midday.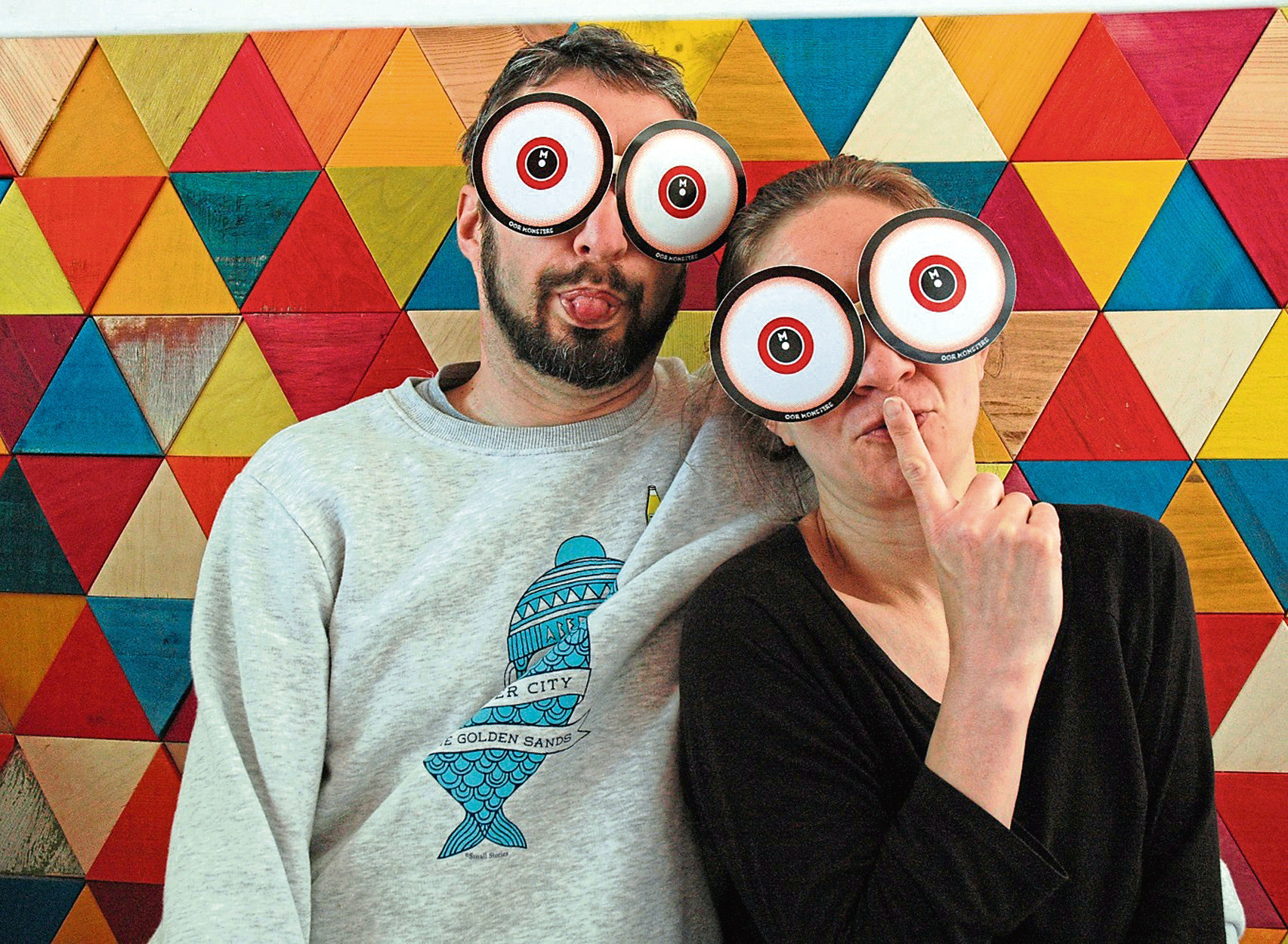 "It was inspired by the architecture of Marischal College, as well as John Betjeman's description of the building as 'a forest of pinnacles'. I treated the quad as a clearing in this 'forest', creating a hut that reflects lots of different strands of the gothic style.
James hopes that this work will inspire people to use the public space of the quad and to "prompt them to look again at Aberdeen's rich architectural heritage". Although he often works in clay and studied ceramics at university, James has always used a variety of media in his sculptures and has built this project from wood, "just like a garden shed or beach hut".
"I needed to work on a larger scale than ceramics permits, and it's been an exciting change for me," said the New Zealand-born artist.
"Working with wood feels liberating after the technical constraints of clay.
"I think the work will make people smile. I hope it reminds visitors of Aberdeen's incredible architecture and that art in public spaces can be as much about sensory pleasures and as it is about intellectual complexity.
"Good art is generous – it gives you new ways to look at the world. The festival is a fantastic opportunity to remind ourselves of the amazing things that Aberdeen has to offer. While eating ice cream."
Associate director Hilary Nicoll has been working with the festival for a few years now, putting together the programme along with the rest of the team. As well as sculptor James, graphic designer Supermundane (aka Rob Lowe) joins the extensive programme which will also see David Sherry walk through the streets as an inconspicuous delivery man in a performance which looks to celebrate and see the endeavours hidden in plain sight.
"Artist and designers see things in a different way," said Hilary.
"This year's framework around Serious Play sees a lot of young people involved, including around 150 school kids.
"We have Playable Pavilions and a Wee Rig with pipes you can talk down. Broad Street looks great with the Big Box which is very playable and kids can connect with it.
"We want the public to engage and there are events where you can meet the artist and see film screenings in the Belmont Filmhouse, which is the festival hub."
Part of the festival is to showcase local artists, as well as commissioning others to come into the city, to create a buzz and show what the area can offer graduate artists in terms of opportunities to encourage them not to move away.
The city will also become home to a series of weird and wonderful illustrated monsters during the days of the festival. Local artists Gabrielle Reith and Philip Thompson are creating a specialist publication Oor News – Oor Monsters which will be distributed for free at city centre locations during the festival. Both alumni of Robert Gordon University's (RGU) Gray's School of Art, the married couple won a Seed Fund commission from Look Again and have created a tabloid-style newspaper that will feature fun illustrations and stories, presented in a way to invite the public to engage with the artists and to use their own creativity.
Phil said: "Oor Monsters is a running project, where each incarnation has been a new angle on the theme, exploring ideas, formats and techniques of making new work.
"From print to 3D, gallery and site specific, the Oor Monsters output has been a great opportunity to play and test new ideas, with the added benefit of working with like-minded and exciting artists from around the country."
Before you start exploring the exciting works dotted around the city, pop into the Belmont Filmhouse on Belmont Street which is the Festival Hub. Friendly festival assistants will be on hand to help with information and directions.
Look Again runs from June 14 to 17. See www.lookagainfestival.co.uk