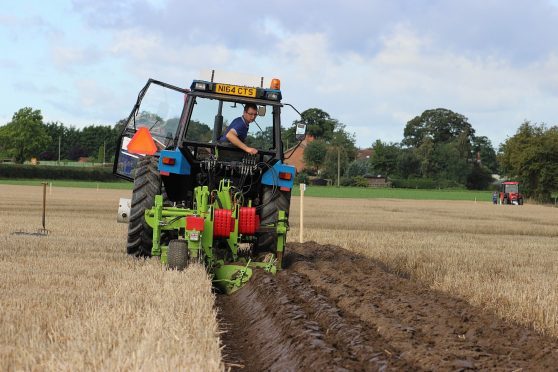 A Scottish father and son ploughing duo retained their titles at the World Ploughing Championships.
Forfar-based Andrew Mitchell Snr and his son Andrew Jnr travelled south of the border for the fixture in York earlier this month.
Mr Mitchell Snr secured the world reversible championship title for the sixth time by one point, while Mr Mitchell Jnr won the world conventional title for the third time by 14.5points.
Using a New Holland tractor and Dowdeswell plough, Mr Mitchell Snr was placed second on the first day's stubble ploughing to Beat Sprenger from Switzerland.
On the second day of grassland ploughing, he was again placed second when he came seven points behind Thomas Cochrane from Northern Ireland.
However there was only one point between the two, and Mr Mitchell took the title with and aggregate score of 420 points and Thomas with an overall score of 419 points. Third place went to John Whelan from the Republic of Ireland with 385 points.
Mr Mitchell Jnr won his title more comfortably. Although he was runner-up on the first day to England's David Chappell, he took gold on the grassland with his Ford tractor and Dowdesdell plough.
In the overall placings, he was more than 15 points clear with 396.5 points. Second place went to Eamon Tracey from the Republic of Ireland with 381 points, and third place went to Samuel Gill from Northern Ireland with 378.5points.
Scottish Ploughing Championships secretary, Jane McDowall, said: "The plots over the weekend had challenging conditions but the results show that they [Mitchells] handled them well. On both days father and son drew plots directly across from each other, which was great for the large contingent of Scottish spectators."
Other Scottish competitors at the fixture included Alex Irving from Kirkcudbright who came third overall in the vintage mounted section, while Alastair Pearson from Kirriemuir came fifth in the European horse class.
The Mitchells will take a rest from ploughing next month and instead take on the task of judging at the European Reversible and Scottish Ploughing Champions, which take place on October 18-20 at Saltcoats Farm and West Fenton, East Lothian.