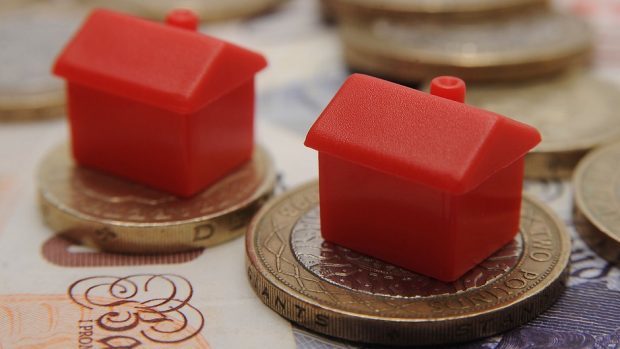 Property values in Aberdeen fell 6.1% in the last year, prompting warnings of a "difficult" year ahead.
Market data by estate agents ASPC showed the drop in prices paid between January and March, compared to the same time last year.
They also fell compared to the three months at the end of 2018 – down 4.3%.
Stonehaven values fared worse still, dipping 4.7% between October and December.
The Aberdeen University Business School research also showed falls in prices paid in Ellon and Stonehaven.
ASPC chairman John MacRae admitted conditions in the local housing market remained tough.
He said: "While it is the case that the first quarter of each year (along with the last quarter) is generally less active, the figures do indicate that we continue to face difficult times in our local area.
"It is often the case that the first quarter indicates how the rest of the year will continue and on that basis it looks as if 2019 will continue to be difficult but with some improvement in sales."
Compared to the start of last year, the number of properties in the city and Aberdeenshire sold rose nearly 10%.
Mr MacRae added this was not as big a rise as reported at the end of 2018 but continued the trend.
He said: "There is one bright spot, however, in that there are signs of improvement taking place.
"I acknowledge these are modest given the background, but the fact that there have now been three successive quarters where the year-on-year figures for sales are showing an improvement does give some hope that we are slowly turning the corner."
However, he warned the north-east property market was being impacted by too many house owners wanting unrealistic prices for their homes.