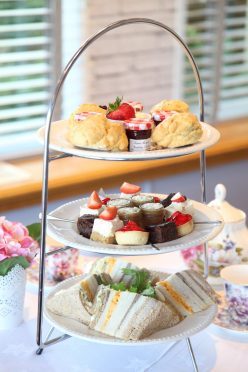 Be prepared to be shaken, stirred and inspired with a visit to Grangemouth.
There are lots of towns in Scotland which spring to my mind while planning a mini-break. Initially Grangemouth wasn't one of them, as apart from knowing it had a port and massive oil refinery, what I knew about Grangemouth could have been written on the back of a stamp.
But after a weekend there that's changed and I can now say from experience that Grangemouth is a gateway to fun . . .
We stayed at The Grange Manor, a smashing hotel built in the late 19th century for the factor of the Earl of Zetland's local estates. Set in lovely landscaped grounds yet within a few minutes' drive from the main road, it has a lovely, welcoming and traditional atmosphere.
There's a prettily decorated conservatory where breakfast is served, before it doubles up as Rosie's vintage tearoom. Traditional afternoon tea is served here and judging by the number of customers enjoying their teas, it's hugely popular with locals as well as visitors which is always a good sign.
Our first floor room was rather grand with a bed so big it could have accommodated an entire family, upmarket furnishings and a modern, stylish en-suite and well appointed bathroom. But it was the view from the bedroom window that caught us by surprise.
For there, just across the road, were the iconic Kelpies.
I'd no idea they would be so close to the hotel, so we immediately set off on foot to get a closer look. The Kelpies guard the entrance to the Forth and Clyde canal and the enormous 350-acre Helix park. Walking along the canalside path, which is well lit at night, we were blown away by the sheer size of these impressive sculptures designed by artist, Andy Scott.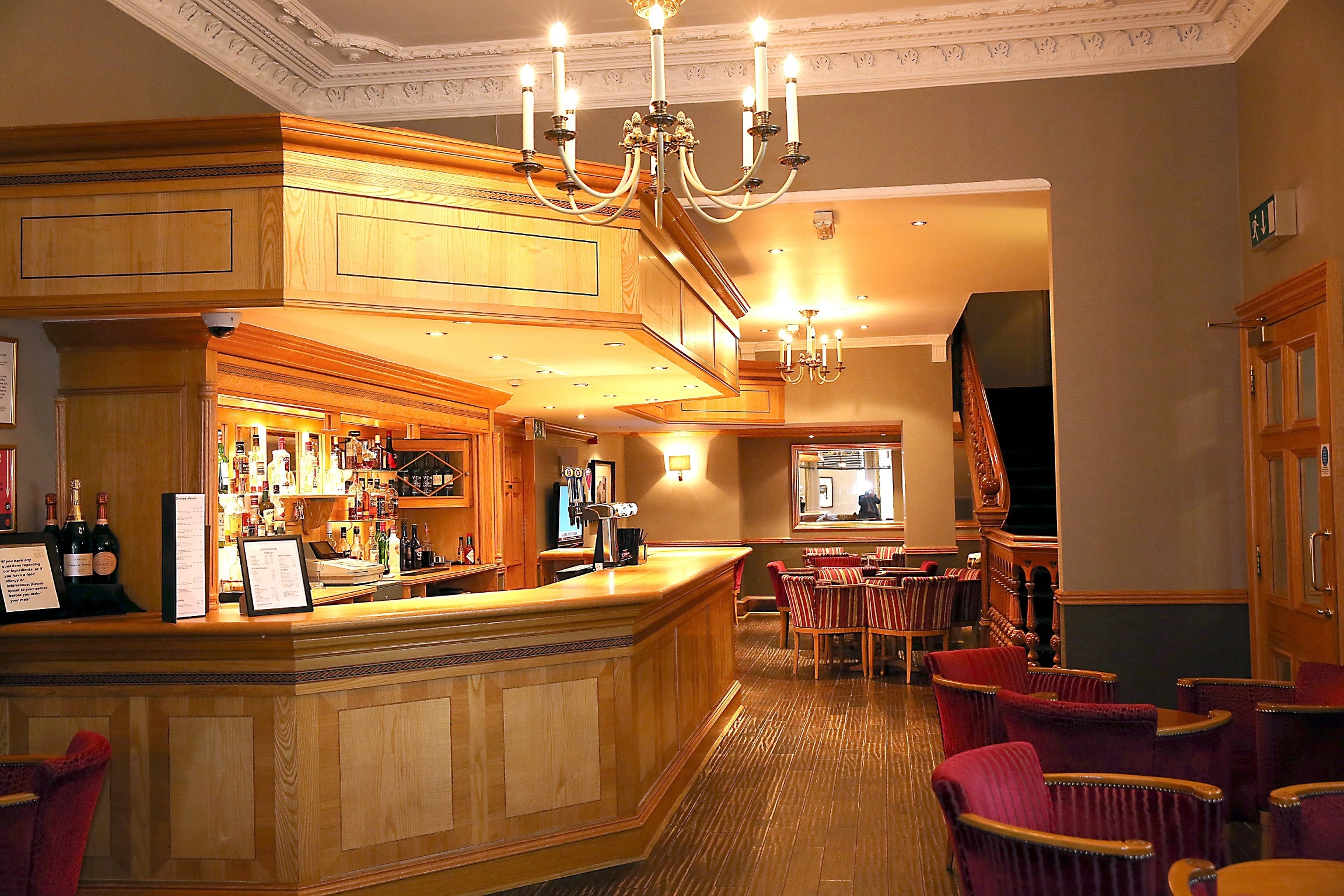 It's not until you're up close that you fully appreciate how impressive they are. Duke, who has his head down, measures more than 26 metres while Baron (head up) is 30 metres tall. It's free to visit them but to get the full experience it's worth joining an organised tour, as this includes a visit inside Duke which gives a different perspective on the design.
Our guide was terrific, sharing lots of information about their history and construction. She suggested we come back and see them once darkness fell. We did and for the second time in 24 hours, were blown away by the heads which at night are lit from within and constantly change colours. They are simply magnificent.
Our next stop was another engineering marvel – The Falkirk Wheel, well-signposted, also close to the hotel and a must-visit. The Wheel, a rotating boat lift and the only structure of its kind in the world, is the same height as eight double-decker buses and built to replace a flight of 11 locks that once connected the Forth and Clyde Canal and the Union Canal.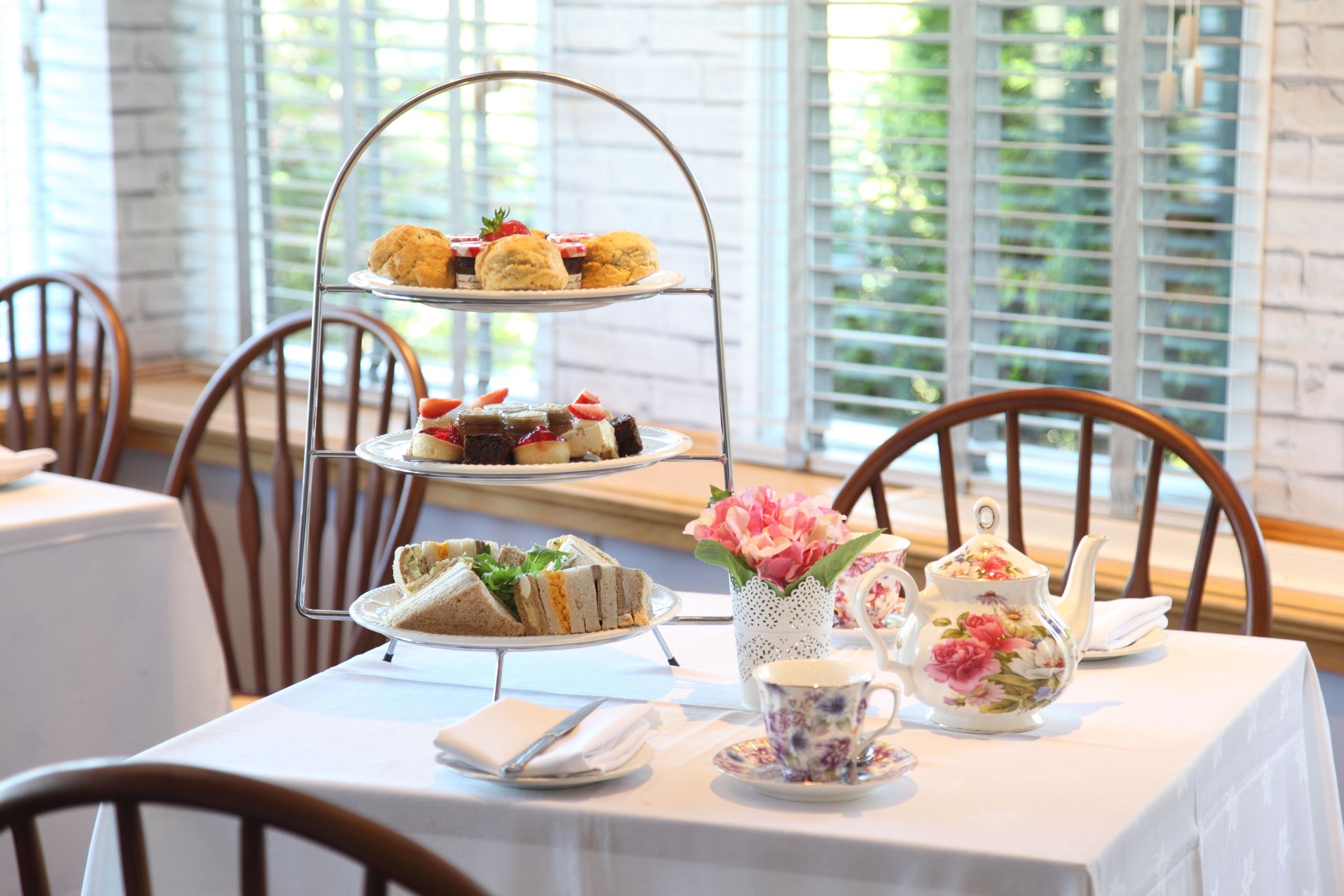 We boarded a boat and through the miracle of clever engineering, found ourselves being gently lifted up and enjoying superb views of Falkirk and the surrounding countryside. The boat then sailed through a tunnel underneath the historic Antoinine Wall before turning around, and repeating the process in reverse. There are regular 50 minute sailings throughout the day. I'd recommend advance booking as there's always a high demand for boat trips.
The fresh air had sharpened our appetites so we headed back to Grange Manor and dinner at Cook's Bar and Kitchen, a cosy, stylish restaurant, housed in a 19th-century coach house, within its grounds.
We made short work of a shared platter of olives, feta, humus and flatbread before launching into starters of John Ross smoked salmon and cream cheese roulade, followed by tagliatelle with Scottish mussels, king prawns and smoked salmon and a spiced lamb tagine with charred veg and couscous. Good service, good food and the drink prices were reasonable too with a decent bottle of red costing less than £20.
After a restful night's sleep and a hearty breakfast, we were off on our travels again. Our first stop was the oil refinery. Perhaps that's a surprising choice but we swung by to see if it offered tours as we'd both liked to have known more about the work that goes on here. We were politely turned away so instead, pointed the car towards Bo'ness around five miles away.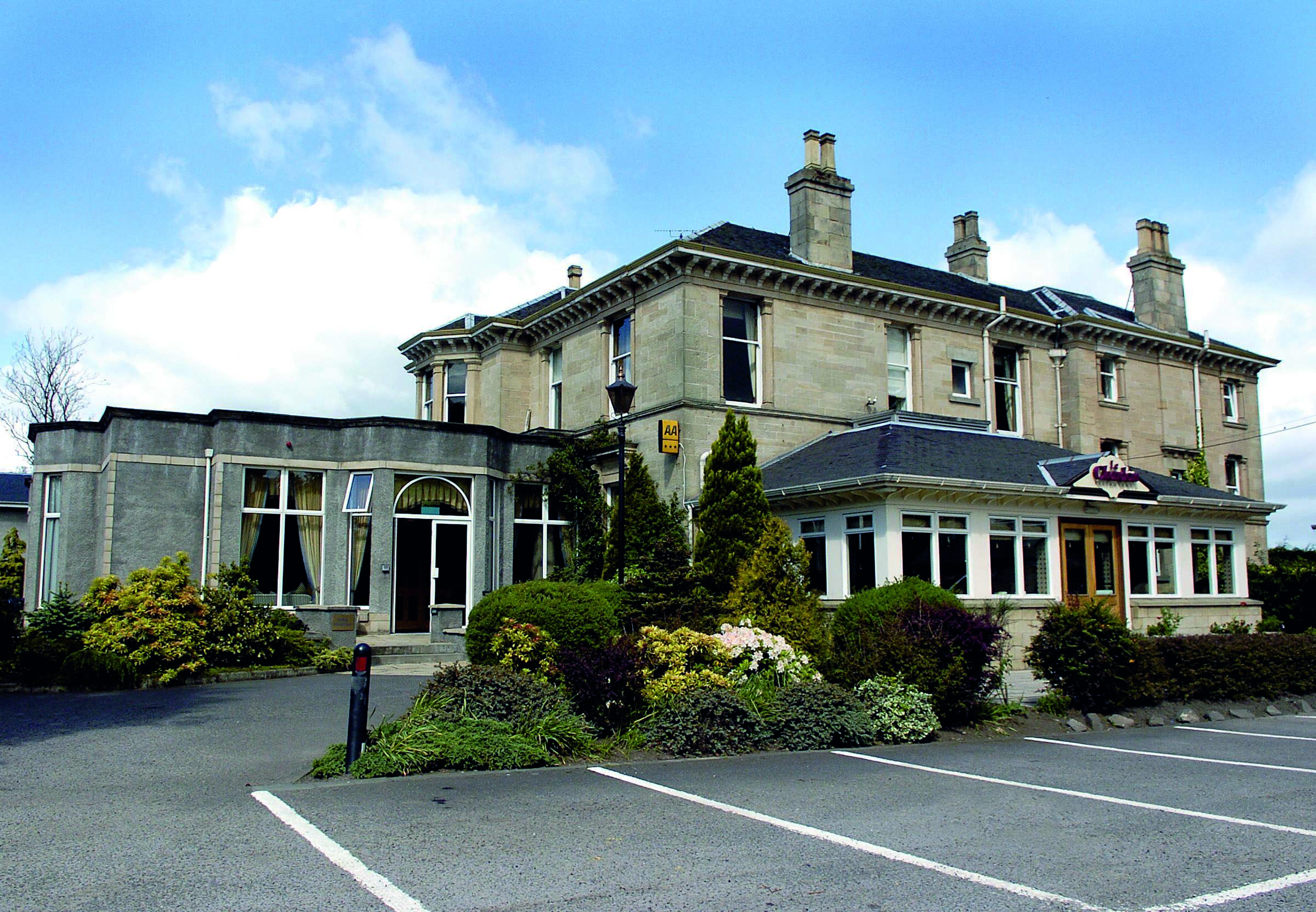 A coastal town, it punches above its weight in terms of visitor attractions. One absolute gem is Bo'ness Motor Museum, which shares a building with the local undertaker. It's packed to the rafters with all sorts of vehicles and collectables including several cars from Bond movies. Oddjob's famous hat and the flick-knife shoes worn by Rosa Klebb in From Russia With Love, are on display as is a Harry Potter Anglia, Del Boy's van, Simon Templar's white Volvo, Dr Who's Tardis and a host of film, TV and everyday objects that will prove fascinating to visitors of all ages.
Bo'ness is also home to the Museum of Scottish Railways and Boness and Kinneil Railway. The museum has large buildings filled with trains, carriages, wagons and historic artefacts, while visitors can enjoy a trip on a lovingly restored steam train – just remember to allow plenty of time for your visit as the hours will slip quickly away.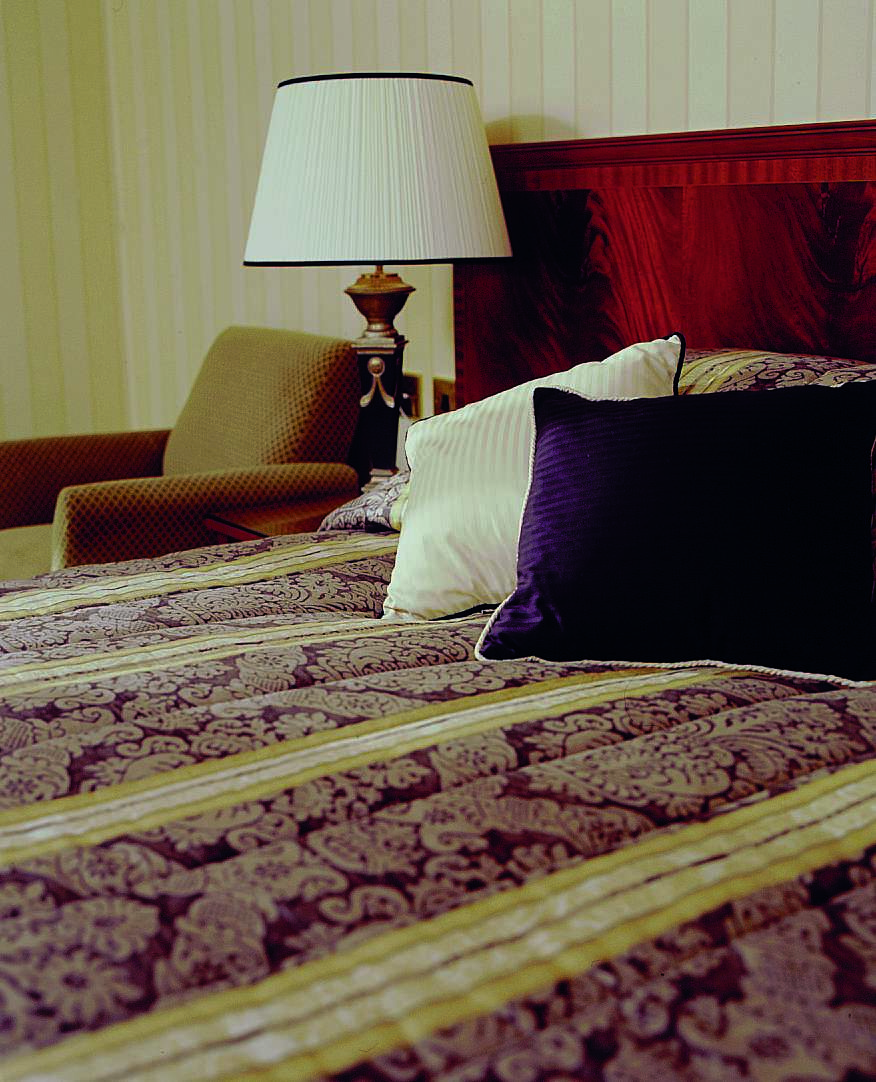 Also within easy reach of Grange Manor is Linlithgow, an ancient, pretty town that's home to Linlithgow Palace which is under the care of Historic Scotland. Birthplace of Mary Queen of Scots, some parts of the palace are magnificent ruins while others have been restored to let visitors see what a superb royal residence this must have been. It's free to walk around the ruins which overlook picturesque Linlithgow Loch.
Also worth a visit is the Union Canal. There's a large marina full of boats and from here you can catch a boat and take a trip along the canal. A canal museum, the only one of its type in Scotland, is ideal for those interested in engineering, sailing and natural history. Shoppers will also enjoy a stroll along the town's main street as it's home to a superb selection of independent stores, rarely seen on high streets these days, while the town is well served with pubs, cafes and restaurants so there's no shortage of places to be wined and dined.
By the end of day two we'd experienced a lot of what Grangemouth and the Falkirk area has to offer yet we'd only scraped the surface of things to do which means a return trip is on the cards in the not too distant future.
We returned to The Grange Manor tired but happy, and after another fine dinner at Cook's Bar and Restaurant, didn't need rocking to sleep. With easy access to the motorway, the hotel proved to be the ideal base from where to explore central Scotland and the many attractions it has to keep mini-breakers entertained.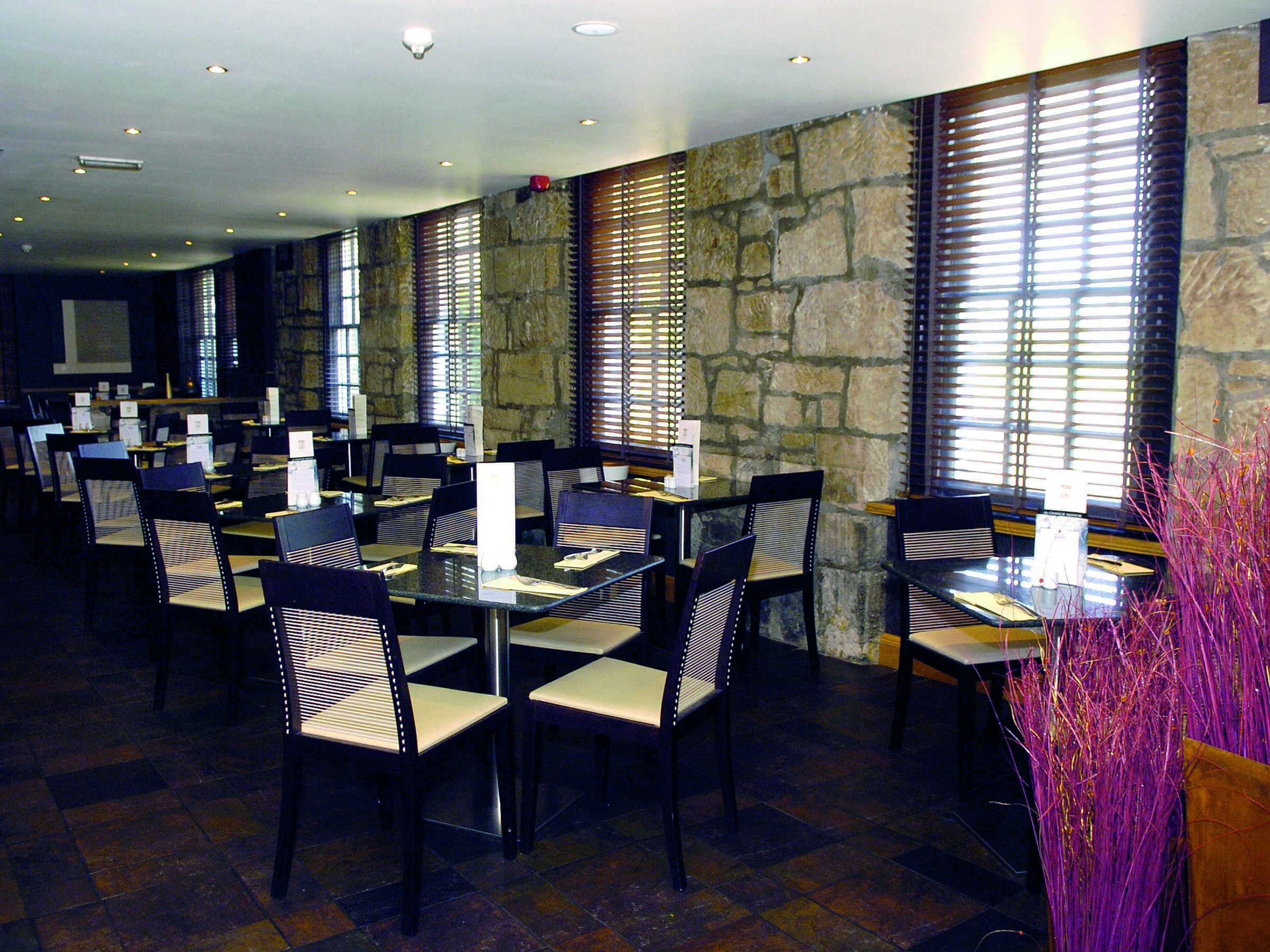 Current offers include £79 per couple for an overnight stay for two in a classic room with full Scottish breakfast, and £15 allowance pp for dinner in Cook's Bar and Kitchen, plus a welcome bottle of house red or white wine in the room. Offer two is £89 per couple which is the same as this offer but also includes two Kelpies tour tickets.
This offer is available from Sunday to Thursday, subject to availability and valid until March 31, 2017. Friday and Saturday stays carry a £25 supplement, and it's recommended advance dinner reservations are made to avoid disappointment.
Contact: The Grange Manor, Glensburgh, Grangemouth. 01324 474836.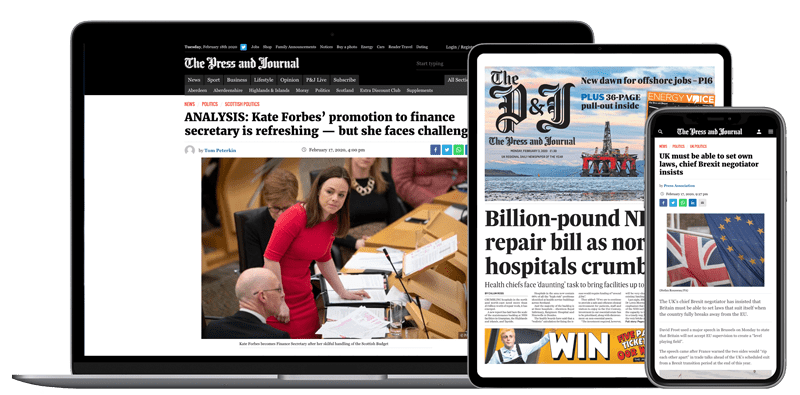 Help support quality local journalism … become a digital subscriber to The Press and Journal
For as little as £5.99 a month you can access all of our content, including Premium articles.
Subscribe