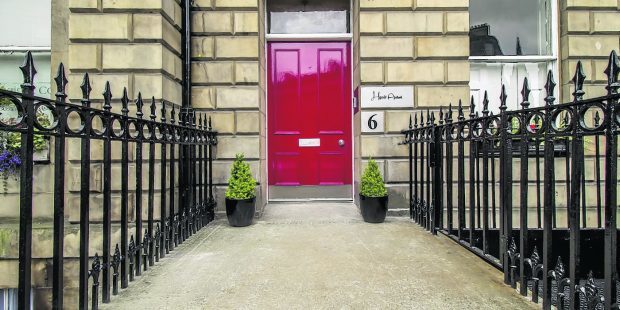 When visiting Edinburgh, I tend to feel an outsider to the city. It isn't always that I've felt this way. It stems from having lived there for a few years, where I got to know well Auld Reekie's unique mix of quaint corners and dank crannies. But now I've moved away, coming back means I miss out on that former sense of intimacy.
So it was a great relief to spend a few days there recently, staying at Haymarket Apartments, newly refurbished luxury serviced accommodation at the heart of the city's west end.
It's not that I don't appreciate the bustle of a splendid hotel, particularly if it's got marble in the foyer and smartly-dressed attendants. But seating areas in such public open spaces often subtly rebuff any tendency to linger or lounge once you come down from rooms, which may be well-appointed but are designed mainly for sleeping and bathing.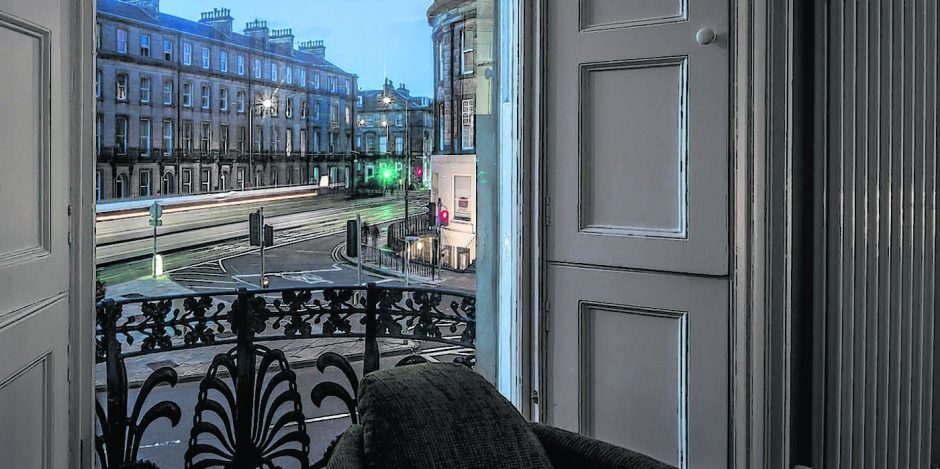 A stay at Haymarket Apartments, with its separate lounge and kitchen area, feels more like home – a sumptuously stylish, beautifully decorated and spotlessly clean version.
Instead of the formality of a check-in, you punch a code into a discreet touch-pad outside the door of the building. The same code allows you into your rooms. Ours was on the ground floor – the largest of the seven on offer.
Inside the handsome Georgian townhouse remain some lovely original architectural features including the distinctive curved doors. Before it was swish serviced apartments it was the headquarters of a charity.
Once inside your own home-from-home, you enter a graciously sized main room with not just one but a panoply of designer couches and soft chairs for relaxing and reclining.
There is a breakfast bar and – thank heaven – a Nespresso machine. Milk is in the fridge and there are tea bags too. It is up to you whatever else you might like to eat or drink while you are there.
One cold blustery night during our stay we had exhausted ourselves socialising and traipsing along Princes Street – into shops, up staircases into grand rooms overlooking Edinburgh Castle and gardens for lunch and, later, refreshing tipples at our club for whisky connoisseurs.
Returning to Haymarket Apartments, we escaped the dreich and settled in for the night. We had picked up a bottle of wine, cheese and pate from one of the several grocery stores we passed on the way and enjoyed our bounty while we cuddled up on a sofa to watch the vast wide-screen TV on the wall. Bliss!
Speaking of which, I always judge my accommodation by the quality of the appointment of the bathroom. I wasn't disappointed.
In room number three you have the choice of a walk-in monsoon shower or a vast free standing tub – which also has a stylish mirror at the end that is also a flat-screen TV.
You might not even want to leave the rooms at all, but the location of Haymarket Apartments is suited to a range of activities.
To the right you are 500 yards from the Edinburgh International Conference Centre. To the left, you are well within staggering distance of the Murrayfield Rugby Stadium.
Considering Haymarket Apartments is based right in the midst of what is a busy traffic and public transport corridor, the rooms are still pin-drop quiet, thanks to the glazing and some sturdy wooden shutters. You have to listen closely for an occasional "ting-ting" of the tram which passes almost right outside the door.
Until quite recently this part of the city had been blighted by the construction of the tram line which stretches from the east end of the city (Harvey Nichols!) to the airport.
Now the train station refurbishment is complete and the tram is up and running, the area has opened up again and bustles with gin bars and eateries just around the corner from where you are staying.
It couldn't have been easier. Or more salubrious.
There are seven rooms to choose from including room number three, which offers a king-size bed, a double sofa-bed and two single sofa beds – with price according to time of year – including tea and Nespresso and Wi-Fi.
Rooms four and five on the first floor can be interconnected to accommodate larger parties or extended families.
Rooms six and seven are loft-type rooms on the second floor whereas rooms one and two are cosy, small rooms for those on a budget.
As wonderful as Haymarket Apartments was for our weekend stay, it would be just as suitable for weekday business stays.
Haymarket Apartments, 6 Torphichen Street, Edinburgh.
For more information visit www.haymarketapartments.com, email enquiries@haymarketapartments.com or phone 07402 267107.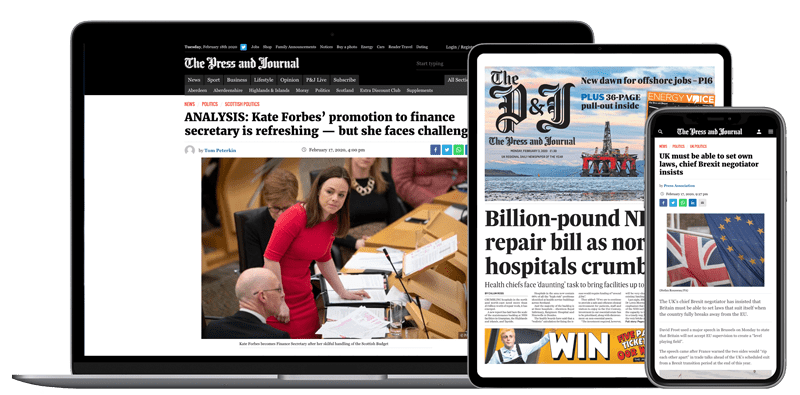 Help support quality local journalism … become a digital subscriber to The Press and Journal
For as little as £5.99 a month you can access all of our content, including Premium articles.
Subscribe