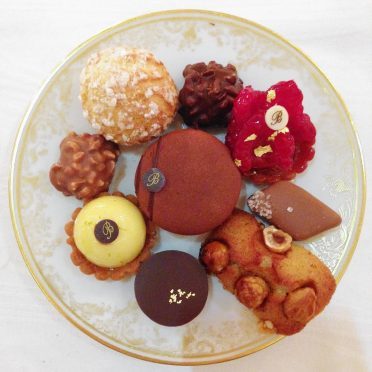 When I last visited Paris, I was a gangly 16-year-old on a school trip, and what to have for dinner was a source of constant argument.
We wanted McDonald's, our teachers wanted (and got) steak frites.
But we did agree on breakfast: baguettes slathered in butter, delicate pastries and thick, sweet hot chocolate.
So it's both nostalgic and comforting when Michelin-starred chef Raymond Blanc orders rich, dark hot chocolate as we sit down for breakfast at his favourite Parisian hotel, Le Bristol.
He even lets a spoonful of chocolate pour back into his cup to show me how silky smooth it is, and later I spy him put away no fewer than five bread rolls. "It is a weakness, for us all – non?" he says with a grin.
This is what Oxford-based Blanc does when he's in Paris – he eats, and he eats well.
So, when the Paris terror attacks devastated the city last November, his first instinct was to come here and eat.
"The day after, I cancelled everything. I went for two days to eat in Paris. I was so, so angry, and I wanted to show that I love Paris. I wanted to show support to my friends," he remembers passionately. "The response from the people was so powerful, so unified.
"But the city was shaken, the level of aggression was so hard. But the French are tough, remember!" he says with a shake of his head and a wry smile. "You try and touch institutions such as freedom and democracy – oh no, the French are at the forefront – you don't touch it, so be warned!"
Seven months later, he says the capital "is already taking back confidence", and you can feel a sense of positivity building.
I am here to discover the Paris Blanc – culinary director of Eurostar – adores, exploring his favourite districts, food spots and museums.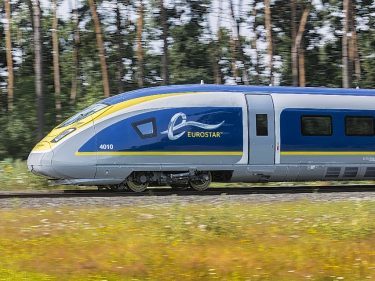 In May, the city is beginning to unfurl, as it always does in springtime, but this year, in the wake of such atrocities, perhaps even more so than usual.
The horse chestnut trees lining the Champs-Elysees are frothy with pea-green leaves, and the Marche des Enfants Rouges, the city's oldest covered food market where we spend a lazy Saturday lunchtime, heaves with spears of plump asparagus, knobbly pods of broad beans, shards of pink rhubarb and artichoke bulbs, their deep purple colouring peeking through spiky leaves.
They are the vegetables that crop up in almost every meal I eat during my three-day stay; white asparagus becomes a velvety soup at three Michelin-starred restaurant Pierre Gagnaire; roasted artichoke and pink garlic crisps are headily beautiful at Le Bristol's Epicure restaurant; and at Le Chiberta, run by chef Guy Savoy, poached swirls of rhubarb top delicate raspberry jellies.
For Blanc, the markets – particularly Enfants Rouges in the historic Le Marais district where he loves to "lose" himself, and the nearby open-air President Wilson market – are all-consuming.
Author Emile Zola, he says, captures them best: "You can hear the wheels on the cobbles, and then he describes the food – oh my gosh!"
It's hard not to touch everything, but I just about manage to drag myself away from wedges of mushroom quiche and bouquets of late tulips to wander Le Marais' narrow alleys.
The sills of almost every balcony flutter with red and pink geraniums, and pavements are fringed with cafes where people taking a break from food shopping along Rue de Bretagne sit and sip coffee.
While sampling chunks of mellow comte, Blanc's old friend, celebrated cheesemonger Laurent Dubois, tells me it's typical in Parisian culture for streets to have a fromagerie, fish monger, butcher, grocer, boulangerie and florist, all squashed together, side-by-side. In one fell swoop, you can pick up everything you need without setting foot in a plastic, claustrophobic supermarket – although those are handy when nothing will do except bags of chewy Carambars!
The French know how to do their candy.
Blanc's protege, patissier and chocolatier Laurent Duchene is an expert, feeding us eclairs with strawberries and basil scented cream, and fudgy macarons as bright and colourful as buttons. There would have been fig tarts – Blanc's favourite – had the fruit been in season.
Duchene sells 600-700 pastries and 800 baguettes a day to the people living in the streets around his bakery, and he seems to know every customer by name.
Of course, Paris is not just a place to graze, although it is perfectly possible to explore the city by simply following the smell of baking bread.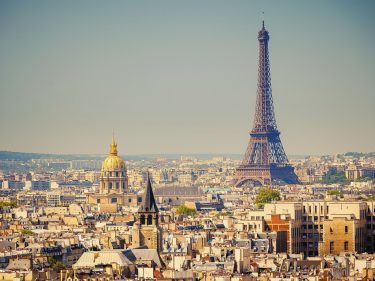 On a grey Sunday afternoon, I give my stomach a rest and walk to the Musee Rodin ("Ohh la laa," sighs Blanc at its beauty) in the 7th Arrondissement, disentangling myself from the giddy tourists and selfie-stick sellers milling at the base of the Eiffel Tower, and passing the gold-crested Hotel des Invalides along the way.
Following renovations, the museum reopened in November at the height of France's security fears, and the garden, dotted with Auguste Rodin's muscular bronze sculptures, is a calm refuge after Gustave Eiffel's overcrowded wrought iron showstopper.
Blanc was born near Besancon, at the foot of the ragged Jura Mountains, and spent his childhood tickling trout and gathering honeycombed morels. Like me, he didn't visit Paris until he was 16.
"Paris was the end of the world, almost," he says, remembering how utterly dazzled he was the first time he came here.
"What I love the most is the Basilique of the Sacre Coeur on the top of Montmartre," he adds, describing his favourite view of the city. "You look at Paris at your feet. It's this extraordinary expanse of life. That's the place you must go and discover at two o'clock in the morning, when Paris is waking up!"
Recalling his words, I set out early on our final morning, meandering along the banks of the Seine and the wide, open boulevards leading to Place de la Concorde, its big wheel glinting in the sharp, lemony sunlight.
It's not quite the smooth white steps of the Sacre Coeur, and it is not 2am, but drunk on hot chocolate, I reel at the city around me. Defiant and unafraid, Paris is wide awake and ready for business.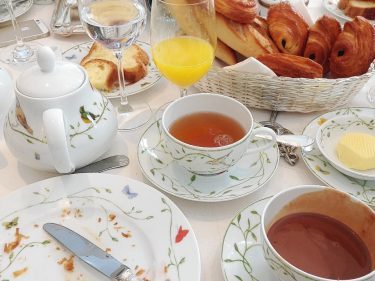 THE HOLIDAY
 Ella Walker was a guest of Eurostar (www.eurostar.com; 03432 186 186) who operates up to 21 daily services from London St Pancras International to Paris Gare du Nord with one-way fares starting from £29 (based on a return journey).
Business Premier Eurostar customers can enjoy fully flexible tickets, 10-minute express check-in, exclusive lounge access, along with menus designed by Business Premier culinary director Raymond Blanc served at their seat. Fares start from £245 one-way, based on a return journey.
Doubles at Le Bristol (www.lebristolparis.com) start from 950 Euros per night, room only.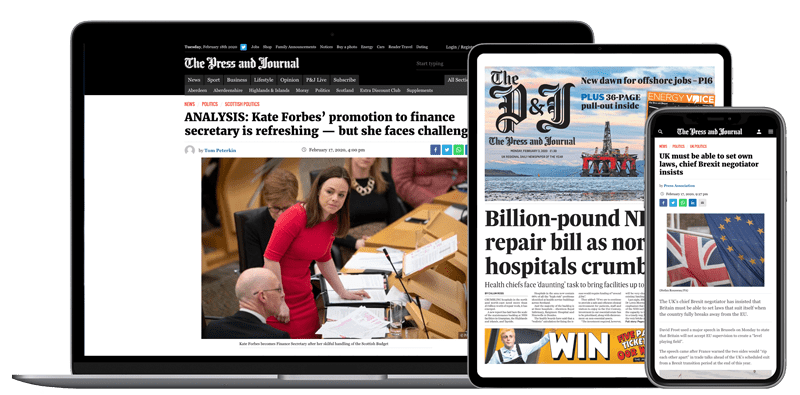 Help support quality local journalism … become a digital subscriber to The Press and Journal
For as little as £5.99 a month you can access all of our content, including Premium articles.
Subscribe