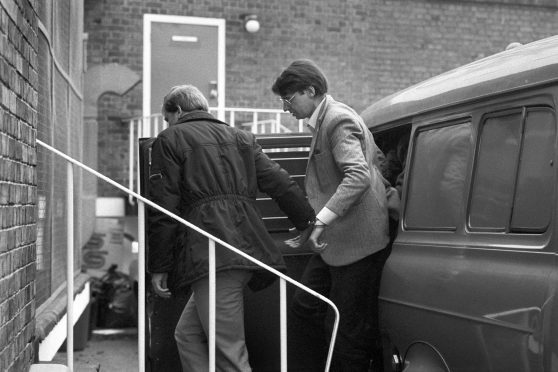 It is unclear exactly how many men Dennis Nilsen killed.
Although convicted for six murders, he told police he was responsible for far more.
At one time he boasted he was the "killer of the century" – and claimed to have murdered more often than Yorkshire Ripper Peter Sutcliffe, who killed 13 women between 1975 and 1980.
But he later admitted he had exaggerated the scale of his crimes.
He is believed to have killed about a dozen people.
The six men he was found guilty of murdering were:
Kenneth Ockendon
The Canadian tourist was holidaying in London in December 1979 when he met Nilsen in a west end pub. They went back to the killer's home, where Nilsen murdered him. In the weeks after, there were several newspaper articles about his disappearance.
Martyn Duffey
Hailing from Merseyside it has been reported that Martyn Duffey had a troubled childhood, spending some time in care and on the streets. He met Nilsen as he was trying to turn his life around in May 1980.
Billy Sutherland
Nilsen's third victim was one of three men he killed from Scotland. He came from Edinburgh and met the murderer in a pub before heading to his flat after reportedly telling him he had nowhere to go.
Malcolm Barlow
Malcolm was 24 when Nilsen murdered him. He was an orphan and had spent most of his time in care. In September 1981 he was found in the street by the serial killer and taken back to his flat.
John Howlett
He was the first to be murdered at Nilsen's new address, 23 Cranley Gardens. He was reportedly never out of trouble with the police and met Nilsen on two occasions, first in 1981 and then again in March 1982 when he was killed.
Stephen Sinclair
The 20-year-old was Nilsen's final victim and was killed in January 1983. His body was later found by police when they searched Nilsen's flat a month later.