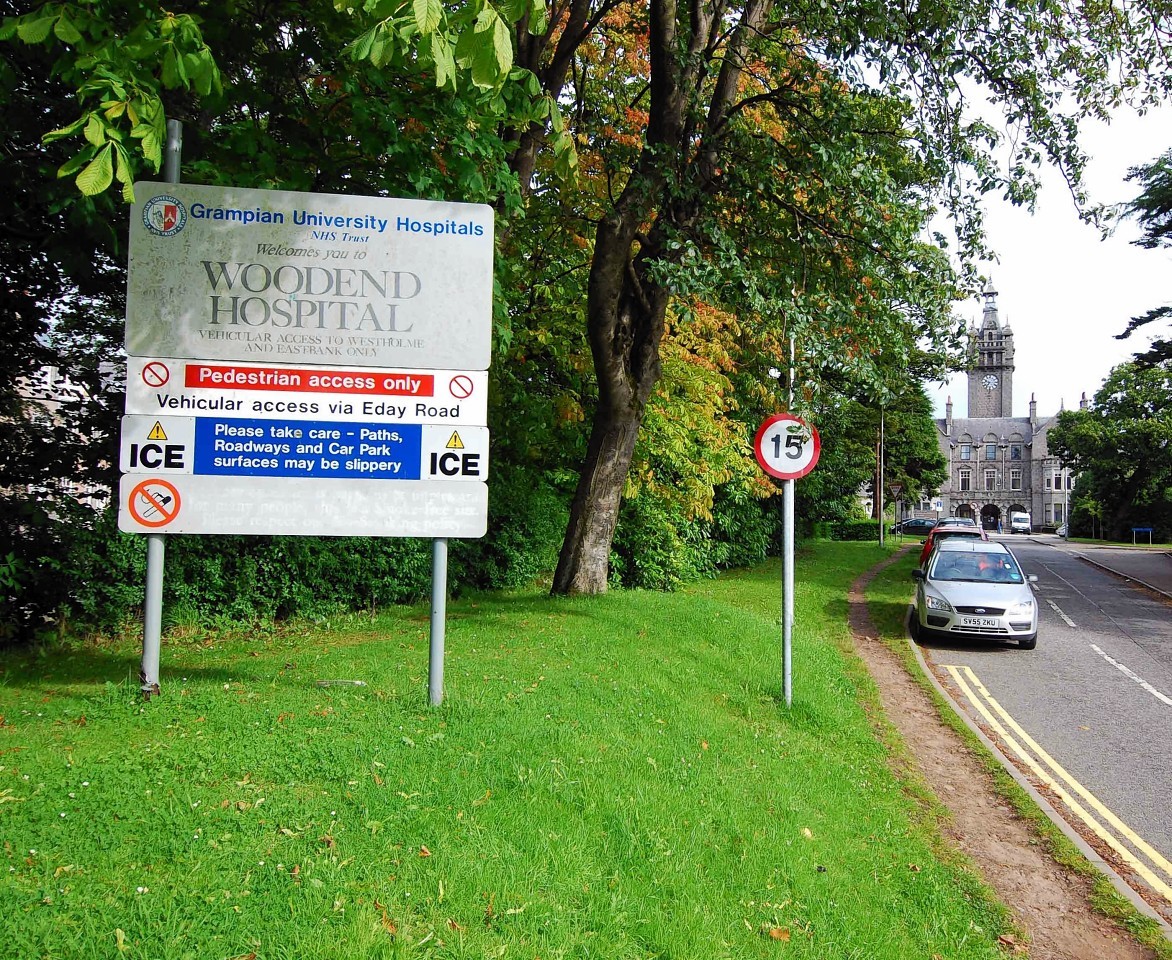 Fewer than one in 10 NHS staff on one hospital ward have completed essential hand-washing training, inspectors have found – with senior nurses warning they are too stretched to fit it in.
Healthcare Improvement Scotland uncovered "poor" compliance rates in three wards of Woodend Hospital in Aberdeen during an unannounced inspection in May.
The watchdog has ordered NHS Grampian to urgently improve hygiene and infection control at the medical facility, where patients include the elderly and stroke victims.
Woodend received a generally positive report – credited for the cleanliness of patient equipment as well as the good relationship between ward staff and the infection team.
However the inspectors raised serious concerns about failures In several wards – including one for stroke victims.
In Ward 15, which looks after older patients, training compliance rates were just 9% for hand hygiene and 36% for standard infection control procedures.
"Some senior charge nurses told us that staff did not have time to complete mandatory HAI (Healthcare Associated Infections) training during working hours," they reported.
"It is essential that staff are provided with the opportunity and time to undertake mandatory training which supports better awareness of infection prevention and control."
The inspection, which was over two days, came just months after it emerged that more than one in 10 routine inspections found that staff were failing to wash their hands across the health board.
Inspectors spoke to 19 patients and also received 30 completed questionnaires.
They inspected the facility's stroke rehabilitation unit, two orthopaedic and two intermediate care wards.
The inspectors also discovered that some catering staff did not understand the rules for changing gloves when between wards or washing their hands after touching patients' surroundings.
And there were some instances where infection isolation rooms in the stroke unit had been left open without proper signage on the doors.
But the report also highlighted patients' confidence that the staff followed hygiene and infection rules and there was awareness among patients and their families of what was expected of them.
Staff were credited for their knowledge about how they would safely manage a blood or body fluid spillage.
Professor Jamie Weir, spokesman for the Patient Action Co-ordination Team (PACT), said some of the issues identified by inspectors could be blamed on staff shortages.
He said: "The report is generally positive from the patient's perspective but there are obvious concerns regarding hand hygiene and infection control in certain areas, particularly rehabilitation.
"It is interesting to note the comments from senior nursing staff that their staff do not have time for the mandatory courses as this strongly implies not only a shortage of staff but would also appear to indicate that these staff may be under time stresses with a resultant reduction in the standard of care that they would wish to give."
The health board said it was working to ensure staff were given the opportunity to complete their training.
An NHS Grampian spokeswoman said: "There is much to be positive about in this report.
"It is clear staff have a good relationship with the infection prevention and control team. They feel able to challenge those colleagues not complying with standard infection control measures. Furthermore, all the patients spoken to by the inspectors felt the standard of cleanliness on their ward was good and any equipment used was clean.
"However, there are areas where we can do better, as highlighted by the five requirements and one recommendation from inspectors. A full action plan has already been agreed to deal with these issues utilising a multidisciplinary team approach to aid improvements.
"We are working to ensure staff have the protected time away from their busy workplace environment to undertake training. We have already seen improvements in the compliance with HAI training and, in partnership with supporting services, in all other areas of improvement identified within the report."
Woodend Municipal Hospital was first opened in 1927 as a general hospital and now treats thousands of patients a year, focused on areas such as elderly care, orthopaedics, mobility and rehabilitation services.