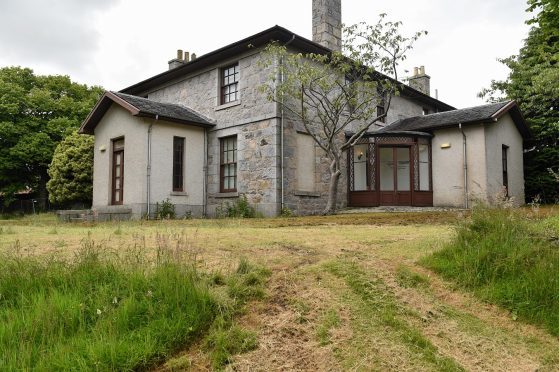 Fresh plans to restore the home of Scottish Samurai Thomas Blake Glove have been welcomed by north-east politicians.
On Saturday, Aberdeen Asset Management announced its intention to do "whatever it takes" to help bring the Fraserburgh-born industrialist's Bridge of Don home back to life.
Chief executive Martin Gilbert revealed the firm's proposals to the Press and Journal while at the Order of the Scottish Samurai Awards night at the city's town house.
Mr Gilbert said he hoped a renovation scheme could further boost links between the Granite City and Japan.
Last night Aberdeen Donside MSP, Mark McDonald, said it was "great news" there was now private sector backing for reopening the Balgownie Road site, after a number of similar announcements in recent years.
He said: "I think that it would be great if they got Glover House back up and running.
"I do feel like it has been announced several times before, sometimes it seems I can't open my newspaper without seeing some councillor making a new announcement about Glover House.
"But Martin Gilbert has been making positive noises so we will wait and see.
"It's great the council are looking to work with the private sector on this to make it a reality."
Once the family home of Glover – who helped establish the Mitsubishi business empire after arriving in Japan in the 1850s – the property was used as a museum dedicated to his life's work after it was given to trustees in 1996.
But the attraction closed in 2012, due to falling visitor numbers and increased running costs.
The council has taken it on, and has spent £25,000 on maintenance since then.
North-east MSP, and Hazlehead councillor, Ross Thomson said the house had been "falling to pieces" before he had pushed for renovation.
He said: "It was a total wasteland, there were kids always on the site and people stealing lead from the roofs.
"We have done a lot of work since to make it weather-tight and water-tight and basically prepare it for it's future after it was left to wrack and ruins by the last council.
"I think what people need to realise now is that the project is moving ahead which can only be welcomed.
"Amazingly, it's cheaper for Japanese people to travel over here for a round of golf rather than playing at home so this is really a big market to capitalise on. A renovated Glover House could only bring even more."