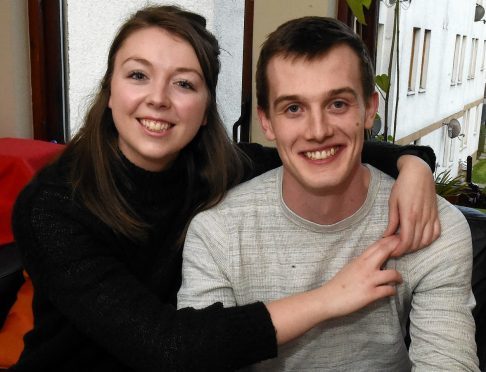 For one of the Brave models being able to buy a home with his girlfriend was a life affirming moment following his brush with cancer.
Hamish MacKenzie was diagnosed with testicular cancer in July 2015 aged just 21 when completing his final year exams at university.
He had found a lump on one of his testicles and initially ignored it believing it was an "anomaly" before eventually going to see the doctor.
After visiting his GP he was soon referred to hospital for an appointment where he was told he had testicular cancer.
Mr MacKenzie had surgery to remove the affected testicle and also received a dose of chemotherapy to prevent the cancer from returning.
Recently the 23-year-old bought a house with his girlfriend, Gillian Paterson, and he believes his experience with cancer has made him eager to make the most of his life.
He said: "It (cancer) has changed my outlook going forward: now my outlook is more about you never know what is going to happen so make the most of the time you have.
"I have just bought a house with my girlfriend and it's a case of just doing stuff that you want to do and that's something I want to do.
"It's not just waiting around because we could do something in five years, but I want to do it now."
Mr MacKenzie was nominated for the inaugural Brave by his mother, Lee Emslie, and his auntie Jan Leathan.
After initially thinking Brave was something he would never do he is now keen to help raise money for Friends of Anchor's 'Dream Big' £1million campaign to try to bring world class oncology research to the north-east.
He added: "When I heard about it I thought there would be no way I would be doing that.
"Once my mother and auntie put me forward I said I would do it.
"I'm really up for the Brave campaign and raising money for Friends of Anchor and trying to bring all the expertise up to the north-east because just now the treatment is incredible and if that improves then that's even better."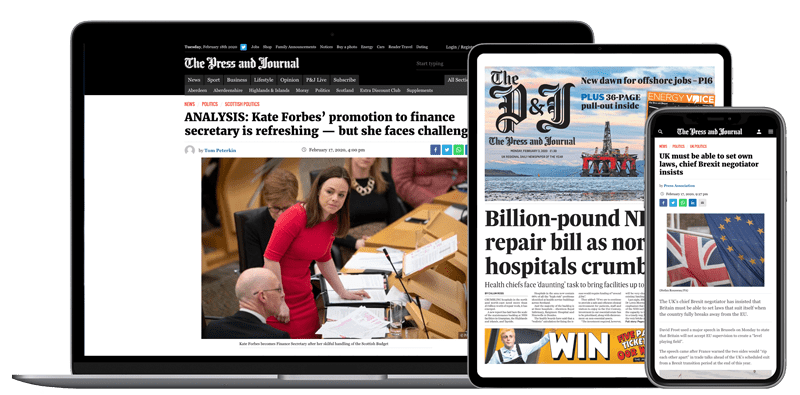 Help support quality local journalism … become a digital subscriber to The Press and Journal
For as little as £5.99 a month you can access all of our content, including Premium articles.
Subscribe