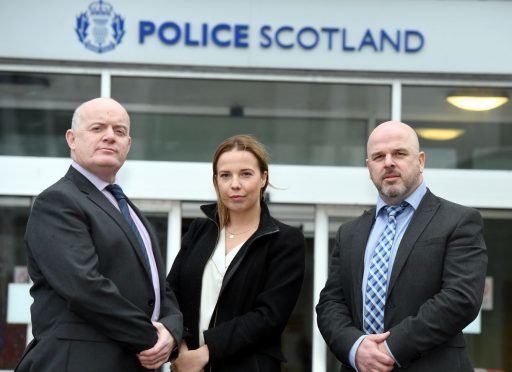 Police have vowed to stamp out drug dealers who take over vulnerable peoples' homes as a base for their illicit trade.
The force has said the practice, known as "cuckooing", is an element in the "majority" of drug cases it deals.
Dealers from London, Birmingham, Liverpool and other major English cities have long recognised the north-east as a potential market place for drugs.
A significant part of their activity in the region is forcing their way into peoples' homes –  through fear and intimidation or by targeting potential customers – and using it as a base for expanding their operations in the area.
While the practice has been going on for decades, the drugs squad are keen to highlight the issue so members of the public can spot whether someone they know has found themselves trapped in such a situation.
Detective Constable Kirsty Welsh, from the divisional intelligence office, said: "It's about giving it the name 'cuckooing' and getting that out there for members of the public to recognise the signs to look out for and hopefully feed that information back to us.
Among the signs the public should look out for are new and regular visitors, an increased number of taxis and hire cars and bags of clothing or bedding around the house indicating someone else may be living there.
Police are keen to help people come forward before their situation spirals out of control.
But the force also issued a stark warning to anyone who willingly lets criminals operate from their house.
Detective Inspector Allen Shaw said: "When we go through a door, my teams are the ones going in, and if you've allowed yourself to become involved in drug dealing then you'll be treated the same as those standing with you.
"What we have just now is maybe a group has come up from Liverpool or Birmingham and they've taken over your address for maybe two or three days and that's the only involvement you've had in your life – but you'll be standing in the dock next to them."
However, DI Nick Thom admitted it was difficult to persuade people who feel intimated to come forward.
But all three officers were keen to remind people that they can report offences anonymously through charity Crimestoppers.
Anyone who has information that can help police – or wishes to come forward themselves – can contact 101, or the charity on 0800 555 111.