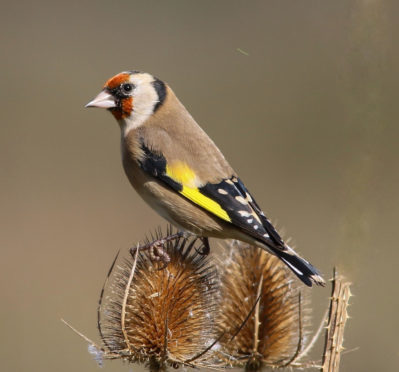 A massive bird watching survey across the north of Scotland has found a surge in the number of goldfinches.
Recorded sightings of the bright, sociable bird, which are known as a charm when viewed as a collective, soared by 14% across the country with the Highlands seeing a dramatic rise in them.
A mild autumn and winter leading up to the event is believed to have made it easier for the colourful birds to find food to survive the frosty conditions.
However, concerns have been raised by the RSPB that more recent cold weather has affected the movements of other species across the region with all of Scotland's top five birds being seen less.
The figures have been recorded by the national charity as part of their Big Garden Birdwatch, which was held across the last weekend in January.
House sparrows have remained the most popular species across Aberdeen, Aberdeenshire, Moray and the Highlands. Chaffinches, blue tits, great tits and coal tits have had the biggest fall in sightings. Robins and wrens also had poor breading seasons and have dropped in numbers.
Keith Morton, senior species officer at RSPB Scotland, said: "The results have shown mixed fortunes for some of our smaller feathered visitors, who tend to form mixed flocks over the winter.
"It's been a good year for goldfinch sightings. These are lovely birds to see with their red faces and yellow bars on their wings.
"It's important to remember that a fall in sightings isn't necessarily a cause for alarm. Bird sightings do fluctuate each year due to weather and food availability.
"We know many people across Scotland get great pleasure from watching garden birds. All the results, whether people saw anything or not, are really helpful for us to build a picture of how they are faring."
About 29,000 people participated in the massive survey across Scotland with 521,428 sightings recorded.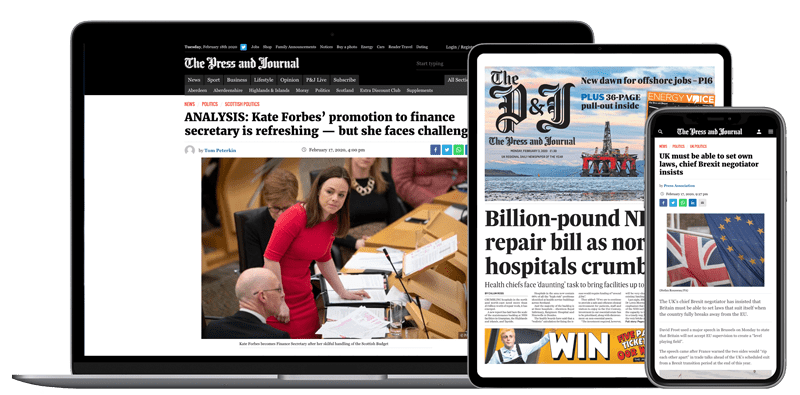 Help support quality local journalism … become a digital subscriber to The Press and Journal
For as little as £5.99 a month you can access all of our content, including Premium articles.
Subscribe