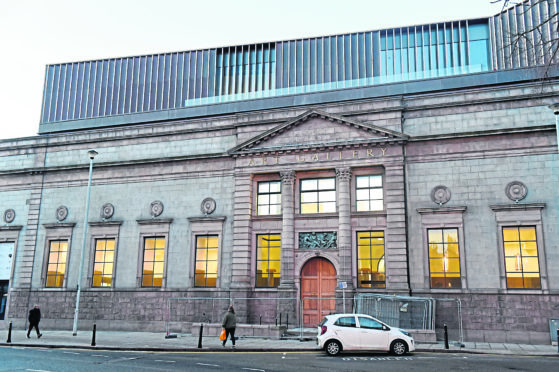 A legal dispute between Aberdeen council bosses and contractors working on the multi-million pound renovation of the city's art gallery has left uncertainty over the final costs.
The local authority is in talks with McLaughlin and Harvey over what the final bill will be for the revamped venue.
Initially the project was priced at £30million, with £10million due to be raised from each the Heritage Lottery Fund, the city council and a public donations drive.
But the new report reveals that the drive has netted just under £4m and a gross budget has been set at £34.6m.
There have been numerous delays on the flagship project, but it is now in the final stages of fit out with the gallery due to reopen after summer.
In a report to next week's capital committee, a financial risk has been identified as "an inability to agree financial settlement with the main works contractor" while another is "legal challenge".
It reads: "Informal meetings are being held with the contractor to agree a final figure which will incorporate a review of their supporting information.
"Officers from legal services are monitoring matters in order to protect (the council's) position. Officers have access to expert legal advice from construction law specialist lawyers should that be required.
"The overall philanthropic fundraising target is £20million of which £13,814,329.37 has been raised to date. This comprises £10m from the Heritage Lottery Fund (referred to above) and £3,814,329.37 from other trusts and grant-awarding organisations and public donations.
"The final expenditure can only be confirmed once all the project works are complete. A key element in achieving this will be reaching an agreed financial settlement with the main works contractor."
Opposition SNP capital spokesman Alex Nicoll said: "Thanks to the known overspends we are already aware that almost all of the fundraising to date has been swallowed up – leaving the council with a £19m bill rather than the promised £10m.
"To find out that there may be more bad news to come is so frustrating but will come as no surprise to the people of Aberdeen."
Council co-leader Douglas Lumsden said the negotiations were ongoing and it would be "irresponsible" to discuss them further.