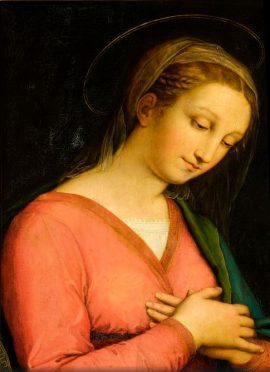 A Renaissance masterpiece, which was rediscovered after centuries of obscurity, will go on public display at its north-east home this weekend.
The art world has been stunned after news emerged that a portrait of the Madonna at Haddo House is most probably by legendary 16th-century Italian artist Raphael.
The painting, named The Virgin Mary – worth an estimated £20million – had hung on the walls of the 18th-century building's drawing room for many years.
But, after being removed from the property and professionally cleaned before being investigated, members of the public will now be granted an opportunity to view the portrait at close quarters.
The artwork, dubbed "the Haddo Madonna", was first thought to have been crafted by Innocenzo da Imola.
However, whilst filming BBC documentary series, Britain's Lost Masterpieces, Bendor Grosvenor and Jacky Klein spotted the painting and concluded it was too good to be an "after Raphael" piece.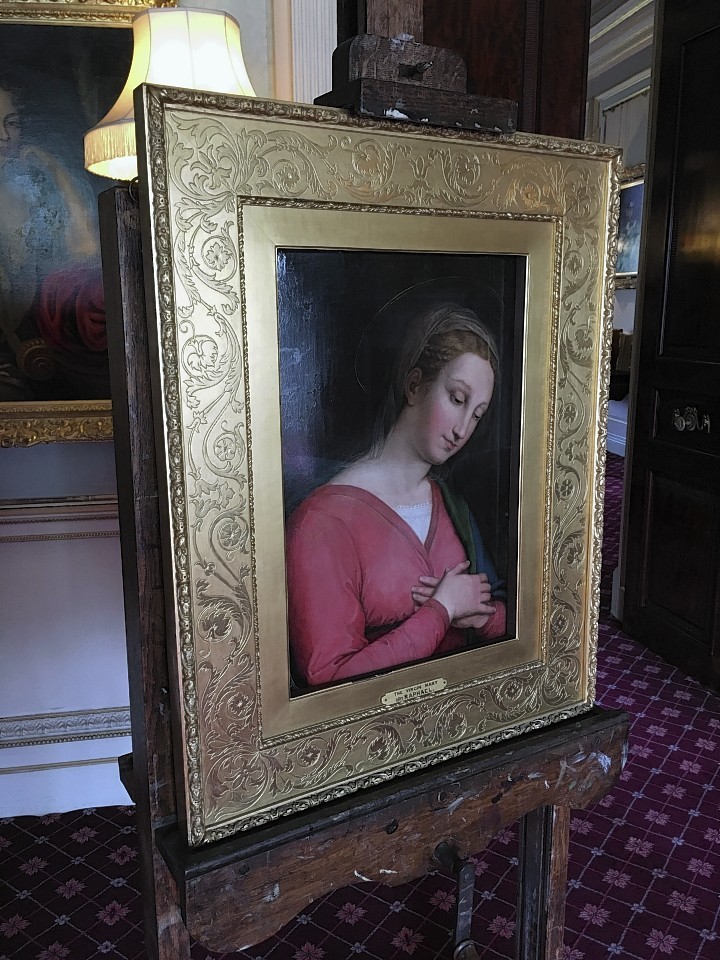 Last night, senior visitor experience assistant at Haddo House, Ian Jackson, confirmed there had been a huge surge in interest at the National Trust for Scotland property since the discovery.
He said: "What we are doing this weekend is giving everybody the chance to come and see the Raphael. We are opening the house up to the public this weekend, so people can come and see the painting.
"It has been really busy. There has been a lot of interest in the painting coming from all areas. It has been really good that there is such a lot of interest.
"It was a very big shock among staff and volunteers to know you have got a Raphael painting, he is one of the most important and visual artists of all time.
"It was back in the drawing room of the property and was one of many, many paintings we have here and did perhaps become just part of the furniture.
"We hope that a painting of this significance will spark interest not just from the north-east but hopefully international interest as well."
Mr Jackson added that the cherished Raphael would "be staying at Haddo House" for good.
The artist is regarded as one of the key figures of the High Renaissance and a rival of the great master, Michelangelo. His work can still be found on display in the Vatican Palace.
Another key painting, A Pastoral River Landscape with Fishermen, thought to be an early example of the work of Claude Lorrain, was discovered by the art experts at Haddo House.
The Haddo Madonna will be on show from 11am until 4pm on Saturday and Sunday, with entry to the house £5 or £3.50 for NTS members.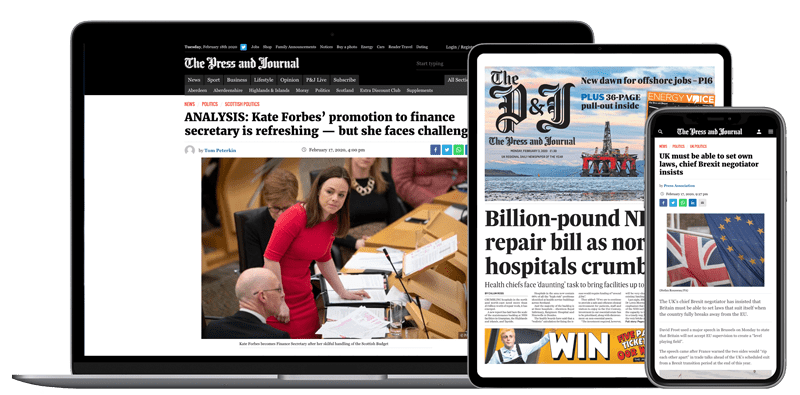 Help support quality local journalism … become a digital subscriber to The Press and Journal
For as little as £5.99 a month you can access all of our content, including Premium articles.
Subscribe