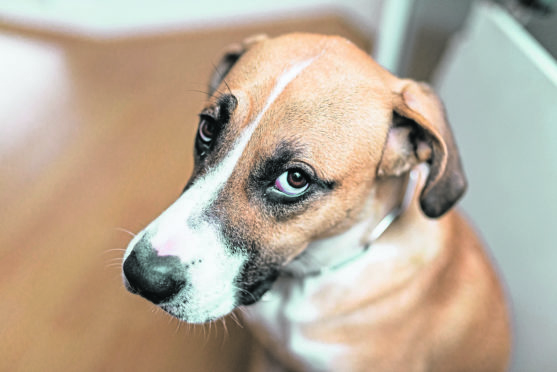 More than one-quarter of all the dog owners caught behaving cruelly to their pets live in the north-east.
Police logged 76 such incidents across Scotland between the start of 2017 and September 2018, including 21 of these in the organisation's A division which covers Aberdeen City, Aberdeenshire and Moray.
The numbers highlight a huge discrepancy between regions – as there was just one report of cruelty to dogs in the north over the same time frame.
Throughout the 21-month period a total of 92 animals were seized by officers in 35 separate incidents.
---
>> Keep up to date with the latest news with The P&J newsletter
---
And in all but one case, where a herd of 50 cows was confiscated from a Dumfries and Galloway farm last year, the animals taken were dogs.
Keith Marley, the co-founder of Ellon-based animal rescue centre New Arc, said: "Naturally we are appalled at any crime regarding animals and certainly we are very much aware that wildlife crime in particular goes widely unreported – and un-actioned when it is reported."
Mr Marley pointed to the £14.5million the Scottish SPCA received in donations last year which it used to help with close to 90,000 incidents during the year.
And of the organisation's 70 successful court cases, 52 people were given animal bans including four for life.
He added: "We feel that similar resources invested in the police sector in particular, along with realistic penalties, would go a long way to treating animal crime with the seriousness it deserves."
Aberdeen South MP Ross Thomson is a prominent campaigner for the better treatment of animals.
In recent months he has been leading the call for Westminster to ban items including dog shock collars and electric fences.
Last night the Scottish Conservative member said: "It is heartbreaking to hear that the north-east accounts for so many of these terrible offences.
"For most people, cruelty to dogs is unthinkable. But there clearly is a small minority who indulge in this awful behaviour.
"We must do more to educate the public and to crack down on those who mistreat animals.
"I have actively campaigned on animal welfare issues since becoming an MP last year. I urge both the UK and Scottish governments to do all they can to address these problems."
A Scottish Government spokesman said: "Any form of animal cruelty is completely unacceptable.
"We have committed to increasing the maximum custodial sentence available to the courts for the most serious animal welfare offences to five years' imprisonment.
"We also welcome valuable initiatives such as those of the Scottish SPCA, which raises awareness of animal welfare through its extensive programme of school visits and also has more targeted preventative programmes in certain areas."