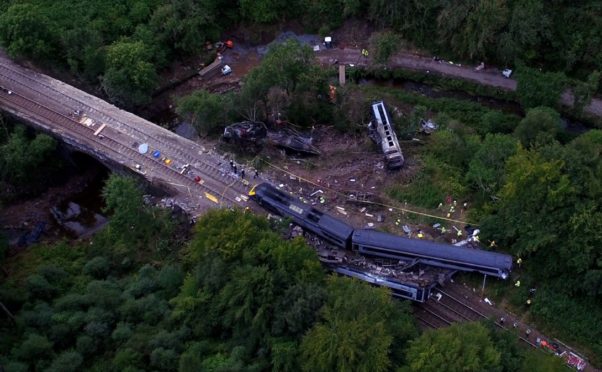 Calls have been made for further funding for the north-east's transport links in the wake of Stonehaven's train disaster.
RAIB's report, released last week, said the stricken train had turned back towards Aberdeen after reports of a landslip further down the track.
The terrifying final minute on the 6:38: Government report outlines tragic chain of events that led to Stonehaven rail crash
The six-vehicle train had travelled more than a mile when it was derailed after hitting a separate landslip.
The track curved to the right, but investigators said the train continued in a straight line for about 100 yards before hitting the parapet of a bridge.
Locals have since raised concerns that transport infrastructure could, moving forward, be better protected and be made safer if the region receives more financial aid.
Aberdeenshire Council is responsible for some 1,295 bridges alone in the region – with a bridges and structure backlog of £100 million.
Much of the infrastructure is incredibly old – some built in the Victorian times or before.
Last night, calls were made for the railways, bridges and further travel infrastructure in the north-east to be revisited.
Mearns councillor George Carr said: "Aberdeenshire has tackled this issue for some time and raised money through council tax to better our transport links.
"It goes without saying that the council is incredibly underfunded by the Scottish Government, as is the city.
"It's a huge region to cover and improvements could certainly be made."
Raymond Christie, chairman of Stonehaven Community Council, re-iterated the message.
He said: "There are a number of bridges in Aberdeenshire that are past their sell by date.
"We have found that it is difficult to ascertain if Aberdeenshire Council or Network Rail own the bridges.
"We had a case which took over six months to resolve whether the council or Network Rail owned a damaged railing at Stonehaven Railway Station.
"We have been concerned for some time that bridges in our area need attention.
"We appreciate that the council has severe financial difficulties and all this infrastructure replacements should be financed by the Scottish Government."
Nestrans chairwoman Sandra Macdonald told the P&J on Friday that the railway link between Aberdeen and the Central Belt "needs to be of a standard that is not only safe and efficient, but is able to compete with the car."
She added: "That will require modern signalling systems, a double track the whole length of the journey, and extra investment to prevent landslips along the route."
Rail engineering consultant Gareth Dennis told BBC Scotland: "More could always be done. You're looking at investment in new technology to manage and monitor assets remotely which means a better use of resources.
"Ultimately the pressures aren't really financial, they are about human resources; the number of skilled people we have to maintain this infrastructure."
The Scottish Government was approached for comment.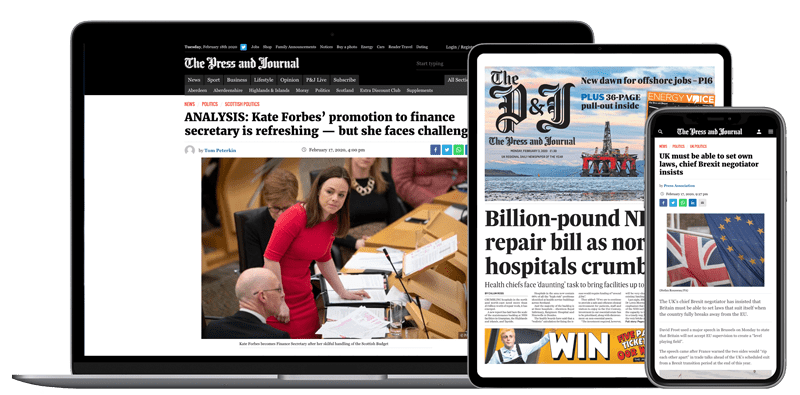 Help support quality local journalism … become a digital subscriber to The Press and Journal
For as little as £5.99 a month you can access all of our content, including Premium articles.
Subscribe