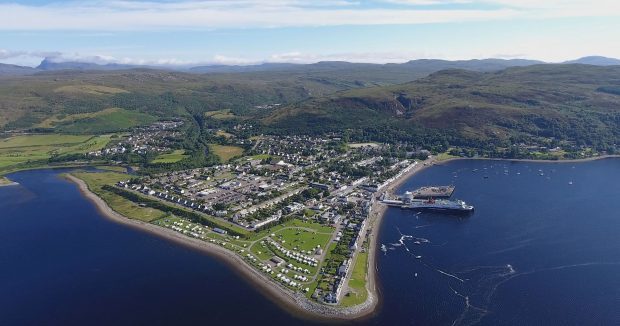 Almost 1,500 homes and businesses in and around Ullapool are set to get superfast internet speeds thanks to a community broadband scheme.
Communities around Loch Broom, Little Loch Broom and at Coigach, Gruinard Bay and Elphin will also benefit.
More than 200 locals working closely with the Ullapool Community Trust have raised £85,000 in recent weeks towards the Highland Community Broadband (HCB) project.
The new network is scheduled to go live next January.
Founder subscribers will receive priority installation. Others will be able to register from February.
Using wireless technology rather than cables, it is the same speed wherever the service is located.
Connections will be managed by a local team and technical support will be provided by trained locals.
Sandy Mackenzie from Lochside said the initiative would encourage the retention of young people and families, and help businesses to flourish.
The infrastructure is expected to cost £164,500. HCB will offer "next generation" access as a standard service with unlimited downloads up to 50Mbps download speed and up to 20Mbps upload speed.
It will cost customers £25 per month with a one-off £100 installation fee.
A low user tariff will be available at £20 per month. Any subsequent profits from the scheme will be redistributed into community organisations and funding new businesses.