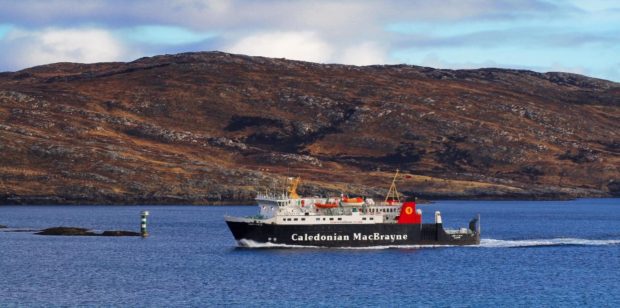 CalMac has seen passenger numbers drop by 95% since new rules on essential ferry travel were put in place.
An essential lifeline timetable was introduced last week  by the west coast ferry operator to keep essential goods, services and people going to and from the islands.
Since then the company has carried just 2593 passengers compared to 57,233 for the same period last year, a drop of 95%.
Some services are running with just one or two passengers along with the essential goods and services.
Managing director, Robbie Drummond said: "It is hugely encouraging that the public are paying attention to the Government advice of do not travel unless your journey is absolutely essential.
"We are fully committed to keeping lifeline services running to the islands we support, bringing in food, fuel and medical supplies and taking off goods vital to keeping local economies running.
"The vast majority of people are getting that message loud and clear and we are only turning away a very small number at our ports."
They service provider is seeking evidence of Island residency or key worker status for all of their customers and have published essential travel guidelines on their website.
Mr Drummond added: "This has been an extremely challenging time for our staff and our communities, and I want to praise both for the way in which they have handed these unique circumstances."