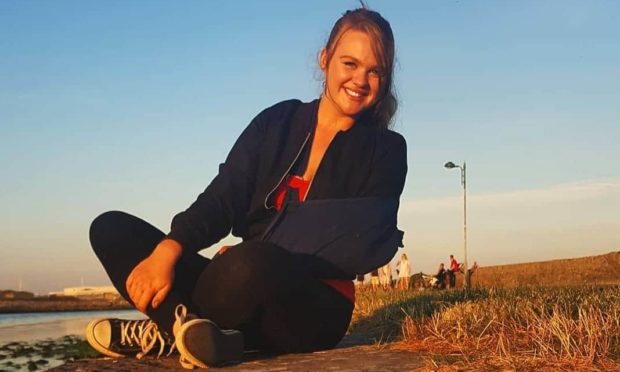 An Ullapool woman has been left furious after her bank took £5,000 out of her account 60 days ago – and have still to return it.
Caroline Thomson was checking her online banking when she noticed £5,300 had been removed from her savings account onto her credit card on June 1.
She claims that after querying the clerical error, the Bank of Scotland told her the funds would be placed back into her savings account. However, the money then accidentally was placed into a stranger's account.
The 20-year-old has since been waiting for the return of her money, but after two months has now lost confidence in the bank.
She said: "I was really calm about it at first because I thought somebody was going to do something about it but I am really angry now.
"Every time I have spoken to someone over the phone they said someone else was dealing with it.
"It has got to the point where it feels that nobody actually cares and they are just putting it off."
Miss Thomson, a self-employed rope access technician, had planned to use the cash to purchase her first home.
She praised her local branch in Ullapool for their help, but feels the issue is at head office.
She added: "Every time I phone up there seems to be some reason as to why they haven't solved this.
"They have said they need to get the money back from the other account but I don't understand why they can't just give me my money – that they took – and just sort that out after.
"I just want my money back. As soon as I have it back, I am going to change banks. I am scared to put any more money into my savings account now.
"I have lost complete faith in Bank of Scotland."
Gail Ross MSP said the bank had some "serious questions" to answer, adding: "This mistake should have been rectified immediately."
Bank of Scotland has said a refund will be issued by the end of today.
A spokesman said: "Our priority is being there for our customers and we are extremely sorry for Miss Thomson's experience in this instance.
"We will fully investigate what happened and in the meantime are processing an immediate refund to Miss Thomson."