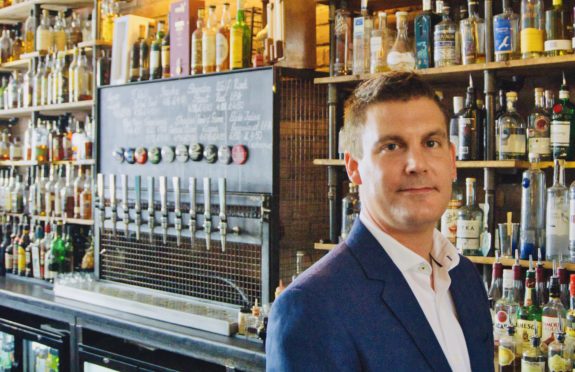 A prominent north businessman has called for pubs and restaurants to be allowed to play music and turn the volume up on sports events.
Scott Murray of Cru Holdings, operators of restaurants and bars in Inverness and Nairn, said that the biggest risk to recovery for pubs was the ban on music and volume on television.
Mr Murray has said he would like to see rules changed over music and television noise being banned.
He added: "The only thing I would like to see reconsidered for the licenced trade is the background music policy at the moment.
"We have seen in our non-food led premises that it has had a major impact.
"We are finding it is not being policed very well and is not being monitored or actioned.
"We are seeing there are pubs with music on, so when you are part of the contingent that are playing by the rules, that is to your detriment.
"People are saying they will go to the pub along the road because they can get the music and the sports commentary.
"I think if they can't monitor it then what is the point in having it? They are relying on people doing the right thing.
"If they were to allow that you are allowed to have background music but you have to have a decibel meter set to a certain level, something like that would be much more helpful than say another eat out scheme."
He added: "People who go want to watch horse racing or they want to watch the football or to have some music on the jukebox and they want to have a conversation without everybody in the pub being able to hear it.
"That is something that on the whole that isn't happening and that is the biggest risk to the industry at the moment."
He added that the Eat Out to Help Out scheme was "exceptionally successful" – but any further funding should go to seasonal businesses.
Mr Murray said: "I think the government have done an awful lot to help our industry and I think it is now our responsibility to take that forward.
"Any support now needs to be localised and relevant rather than just a catch-all.
"Some businesses in remote areas rely on their summer trade and no kind of eat out scheme is going to help them get the money in the bank to get through the winter.
"If any extra funding were to become available, I would rather see that it goes to those kinds of businesses that don't have the opportunity to do it themselves."