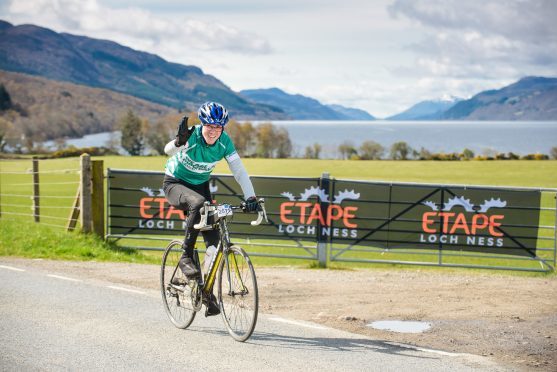 Hundreds of cyclists are expected to converge on Inverness tomorrow to promote active travel.
And their cause will be boosted by thousands more on Sunday, when one of the most hotly contested Highland sporting events of the year – the Etape – encircles Loch Ness.
Pressing for more cycle routes, Saturday's event will replicate others elsewhere in Scotland over the weekend, and are aimed at convincing the authorities that more can be done to improve our health and that of the environment.
The Inverness mass cycle will run from Bellfield Park at 11.30am to Ness Walk as part of a "pedal on parliament" initiative.
There will be separate route options for experienced cyclists and novices and families.
Local politicians including Green MSP John Finnie are expected to greet the riders.
Organiser, Mark Falconer, 50, said: "I appreciate the budgetary pressures for the council but what we're seeing is that for a small investment now the payback further down the line is incredible.
"The council are doing well. They're implementing active travel programmes that are to be commended. If they're going to reach their own targets they're going to have to continue along that line. Part of the promotion this weekend is to ensure they do.
"Highland Council and Scottish Government have ambitious plans to meet carbon emissions targets and to improve our lifestyle, and cycling is the ideal way to do it, with commuting particularly.
"Cycling is a great way of relaxing after a day's work."
He added: "It's important to note that they're seems to be a perception that it's 'cyclists versus drivers versus pedestrians' and it's not the case. Most people are all three."