An Inverness playpark, refurbished at a public cost of £50,000, is falling apart because of a lack of council maintenance, according to a local representative.
SNP councillor Ken Gowans has received numerous complaints from constituents about the current state of the facility, which is located 200 yards from Milton of Leys Primary School.
The council has so far declined to comment because councillor Gowans has given its officials a June 8 deadline for responding to a letter he submitted detailing the problem.
Speaking yesterday, he said: "I've had a number of complaints about the place.
"It was built about the same time as the primary school. It was supposed to be adopted by tec [technical] services. It wasn't and it fell into disrepair.
"It was then repaired about three years ago. It cost us £50,000 and it was meant to be put on a maintenance schedule. Clearly, it hasn't been and I raised this about six months ago.
"It's going to have to have money spent on it again. It won't be £50,000 but it'll cost."
A spokeswoman for the council said: "It would not be appropriate to comment on this matter until councillor Gowans has received a response."
The play area was developed when the school was constructed about six years ago. Upon completion, Mr Gowans claimed the education department failed to officially adopt it.
In particular, local residents have registered complaints about the surface area below the swing at the park disintegrating.
Nearby paths are also said to be overgrown and are being "reclaimed by the vegetation."
Unsanitary items have also been found among litter that has built up in the park area.
Mr Gowans has produced photographic evidence to substantiate the complaints.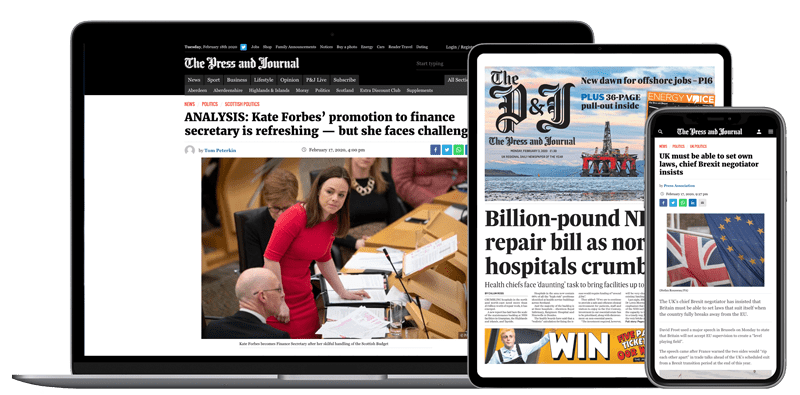 Help support quality local journalism … become a digital subscriber to The Press and Journal
For as little as £5.99 a month you can access all of our content, including Premium articles.
Subscribe