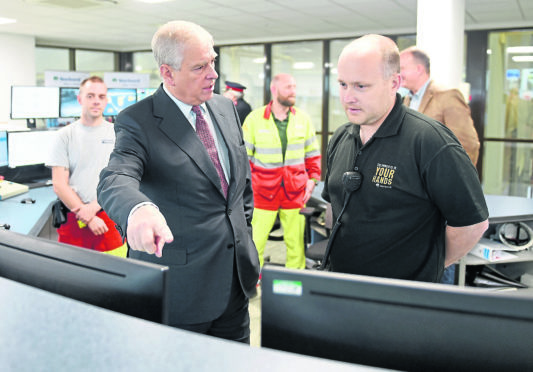 The Earl of Inverness was greeted by workers from one of the north's largest manufactures yesterday to mark the first anniversary of their new production line.
His Royal Highness Prince Andrew took a tour of Norbord's mill at Morayhill, on the outskirts of Inverness, to discuss the company's production of oriented strand board (OSB) – better known as sterling board – and its future within the European market.
The royal visit comes exactly one year after a £95 million expansion of the mill which safeguarded the future for 130 workers and supported hundreds off additional employment opportunities in forestry in the north.
During the hour-long visit, the Prince was accompanied by General Manager Jerry Jones, Production Manager Mark Reilly and Technical Manager Steve McTaggart on a tour of the site's main control room, discussing the day-to-day complexities of the production process.
To mark the momentous occasion, Prince Andrew unveiled a plaque made of OSB, commending the company for their modern approach to production.
Prince Andrew said: "It's a privilege to be able to see how manufacturing is growing and becoming more important in this part of the world, so thank you very much indeed for this opportunity, and it gives me great pleasure to unveil this plaque."
The prince, who works to promote employment opportunities across the UK, also met with a series of young apprentices working with electrical, mechanical and technical manufacturing to speak about their on-the-job training as part of the company's apprenticeship programme.
Jerry Jones, General Manager at Norbord's Morayhill plant, added: "It's extremely exciting to be able to share our process, to allow our employees, our team members to actually be a part of that so it's a very big day for Inverness.
"It's clear that he's aware of some of the challenges facing the wood panel industry at the moment and is appreciative of all the work that's being carried out in collaboration with other industry members.
"One of the biggest things he touched upon was the advancement and the potential uses for our product – using it in different forms and how we can actually move that forward into the market.
"The investment in the plant has significantly increased our capacity for OSB production and we're very proud to have had our first anniversary commemorated in this way."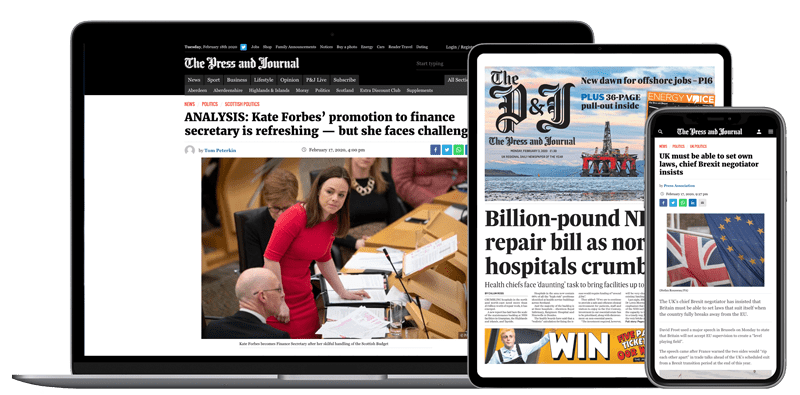 Help support quality local journalism … become a digital subscriber to The Press and Journal
For as little as £5.99 a month you can access all of our content, including Premium articles.
Subscribe