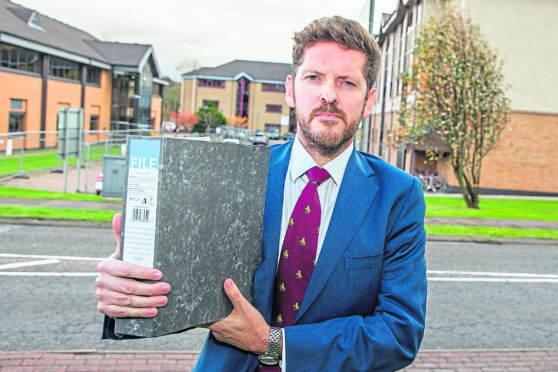 Whistleblowers at the centre of an NHS Highland bullying scandal hailed top-level talks over holding an external public investigation into the claims – set to be QC-led – as "the first time our voices have ever been heard".
Health Secretary Jeane Freeman announced late on Friday that an independent inquiry is to be established to examine the allegations of a bullying culture within the health authority over the last decade.
Senior medics – including the original whistleblowers – and union representatives met with NHS Scotland bosses, including chief Paul Gray, and officials in Edinburgh yesterday and held "constructive discussions" around a QC-led public inquiry.
---
>> Keep up to date with the latest news with The P&J newsletter
---
A recommendation for this to go ahead will now be put to health secretary Jeane Freeman for approval.
GP Iain Kennedy, one of the first clinicians to blow the whistle, said: "It was a very useful meeting indeed and we all feel that we have been listened to respectfully and openly.
"This sends a very welcome signal to all those who have suffered the trauma of bullying within the organisation over the last 10 years.
"We feel that the voice on behalf of the victims was heard positively for the very first time.
"We will meet again to work with NHS Scotland to work on the way ahead as we believe we are part of the solution.
"We believe we can work together to change the culture of NHS Highland and to help our colleagues across Scotland to learn from our experience."
GMB regional organiser Liz Gordon, who was at the meeting, echoed Dr Kennedy's comments, adding: "The talks were open and honest, a useful first step to resolving matters.
"A QC ensures that the inquiry is totally independent and it has a leverage in its recommendations. That is not necessarily the case with an internal inquiry or when an outside NHS authority conducts it."
Highlands and Islands Regional MSP and shadow health minister, David Stewart, said: "This is a positive move.
"What we have to now ensure is that those stakeholders start taking constructive steps to prevent further reputational damage to NHS Highland and this is the first step.
"A thorough independent investigation which provides a safe and secure means by which allegations made by staff and others can be properly investigated is the only way this whole issue can be resolved."
North Tory MSP Edward Mountain added: "I am pleased that, at last, we are moving towards a full independent inquiry. It must be transparent and it must deal with all the issues within a tight timeframe to allow the service to deal with the issues and re-build staff confidence."
The shock announcement about an external inquiry came as NHS Highland bosses agreed to seek "external help and advice" regarding the claims.
It followed a private meeting attended by 120 medics who voiced concerns with senior officials.
Board chairman David Alston said: "We look forward to hearing the feedback from today's meeting and moving forward positively.
"I am very pleased that the Cabinet Secretary has publicly accepted our request for external support into allegations of a systematic culture of bullying across NHS Highland. The terms of reference will need to be drawn up by the Scottish Government, in conjunction with representatives of all concerned including NHS Highland."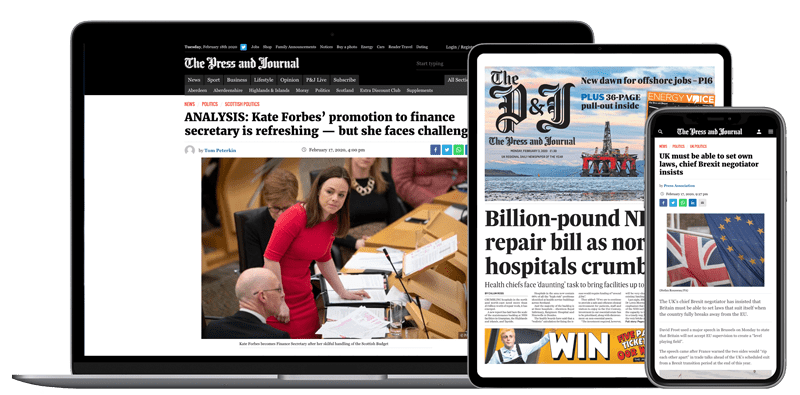 Help support quality local journalism … become a digital subscriber to The Press and Journal
For as little as £5.99 a month you can access all of our content, including Premium articles.
Subscribe