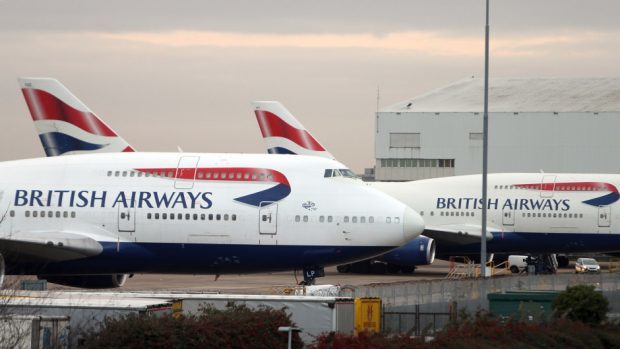 Business leaders, politicians and airport bosses have hailed an expansion of air services between Inverness and Heathrow as a "game-changer" – claiming it will provide a huge economic boost to the Highlands.
British Airways is to "significantly" increase the number of flights between the Highland capital and London, with a new morning service from Inverness enabling a daily commute for business passengers.
---
>> Keep up to date with the latest news with The P&J newsletter
---
The airline, who reintroduced a service in 2016 after an absence of around a decade, will increase weekly flights from 10 to 16 in the summer, with winter weekly flights going from seven to 14.
Inglis Lyon, managing director of Highlands and Islands Airports, said: "The increased frequency of flights to Heathrow really is a game changer for Inverness and the Highlands and Islands.
"It opens up a host of new connections and destinations via one of the world's great aviation hubs, meaning many more people can travel to and from our region on one ticket.
"Local businesses will benefit from greater connectivity with London and beyond and it opens up opportunities for visitors to access all that the area has to offer."
Stewart Nicol, chief executive of Inverness Chamber of Commerce, described the news as "excellent" for the north.
He added: "This development will have significant benefits for the region, improving connections for business travellers and increasing opportunities for the growing number of visitors to our area."
Highland Council leader Margaret Davidson said improved air links was "a key ask" in the City-Region Deal, adding: "This news is a vote of confidence in the Highland economy and will be welcomed by business, residents and visitors."
Labour Highlands and Islands Regional MSP David Stewart said: "With extra weekend flights now included, this improves opportunities for those wishing to travel on holiday across the world and of course more importantly those wishing to come and visit the iconic parts of the Highlands, Islands and Moray, boosting the local economy with better connectivity."
Ranald Robertson, HITRANS partnership director, added: "The ability for passengers to not only make return day trips to and from London but also benefit from improved onward connections to destinations around the globe that Heathrow serves is vital for our local economy.
"This is a key commitment of the Inverness City Region Deal and we look forward to working with both Scottish and UK Governments to ensure that this good news is built on."
North Tory MSP Edward Mountain MSP said: "I've always supported increased flights to Inverness as a way of boosting the Highland economy and our region's thriving tourism industry so I am delighted that British Airways are expanding its services on the Heathrow to Inverness route."
Phyllis Stuart, British Airways' Airport Manager in Inverness, said: "We have been able to increase flights to Inverness because the airport is exempt from Air Passenger Duty.
"Since we reintroduced the daily service between Inverness and Heathrow we have seen steady growth in passenger numbers at both ends of the route and this further expansion is testament to the support our partners at Inverness Airport and the people and business community of the highlands and islands have given us over the past two years.
"The new schedule will bring greater economic benefits to the region and the extra flights on Saturdays and Sundays will cater for the number of leisure passengers travelling to the highlands and islands during the summer months."
The new schedule
There will be two flights a day on weekdays and three at weekends from March 31 next year.
It means flights between Inverness and Heathrow are increasing from a weekly number of 10 to 16 next spring and summer, with winter weekly flights increasing from seven to 14.
The increased schedule means that, for the first time since the Heathrow to Inverness route was reinstated in 2016, after an absence of around a decade, an aircraft will be parked overnight at Inverness Airport.
Passengers will therefore be able to travel between the two cities, complete a full working day, and return home the very same day.
Flights have also been re-timed to improve onward connections on to British Airways' global network of more than 150 destinations worldwide.
Each-way fares start from £115 per person in Club Europe and £34 in Euro Traveller.