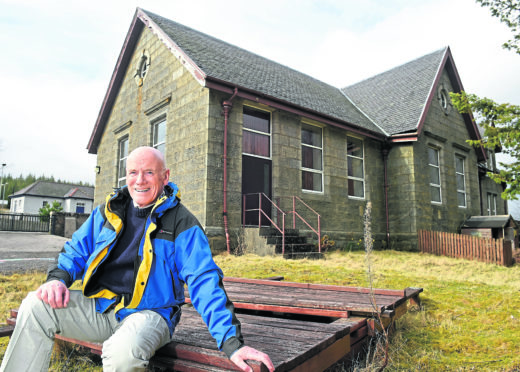 A 19th Century primary school in the Highlands is to be transformed into a modern, high-quality backpackers hostel – with ambitious plans for an additional glamping site featuring Mongolian yurts.
The former Dalwhinnie Primary School – which welcomed its first pupils in 1878 – closed its doors in 2012 following a downturn in the village population.
Mountaineering enthusiast Dr Lee Cleghorn, 40, from Alloa, has now outlined his desire to turn the derelict building into a bustling tourism venture, while maintaining its history and character.
He said: "I have been looking for the right place in the Highlands for probably close to four years now. I have been to 74 different countries around the world, so I've travelled a lot.
"I lived in New Zealand for two years and China for a year and I've stayed in literally hundreds of hostels around the world and always wanted to open my own.
"I would like to build my way up to one of the top-rated hostels in Scotland. I stayed in a hostel in China and I think it was 65 pence a night and the beds were made of concrete with a very thin mattress.
"I've also stayed in fancy hotels like Gleneagles and The Old Course Hotel, so right across the board. It's offering a comfortable, friendly, place for people to stay for walkers cyclists and tourists."
---
>> Keep up to date with the latest news with The P&J newsletter
---
The hostel will feature one large dorm room alongside two smaller rooms and two double or twin rooms. The existing toilet block will also be upgraded to include several shower cubicles.
Dr Cleghorn also plans to transform the open ground around the school into a small glamping campsite, featuring several Mongolian style yurts.
Bill Carr, chairman of Dalwhinnie Community Council welcomed the plans, saying: "It would be good for the village and for the school.
"There is little prospect of the school being reopened, I mean there are no children of that age in the village but even if there were, things have moved on.
"It's good to see it being put to good use. It's well removed from the main road through the village so I don't see that being a problem. On various occasions we even had people knocking at the door asking if there is somewhere in the village.
"From a personal point of view and the point of view of the people I have spoken to in the village here, we would think that would be a good thing.
"It wouldn't compromise any of the existing businesses within the village because the current bunkhouse is presently closed.
"Certainly from the conversations we have had, we would be in favour of the development."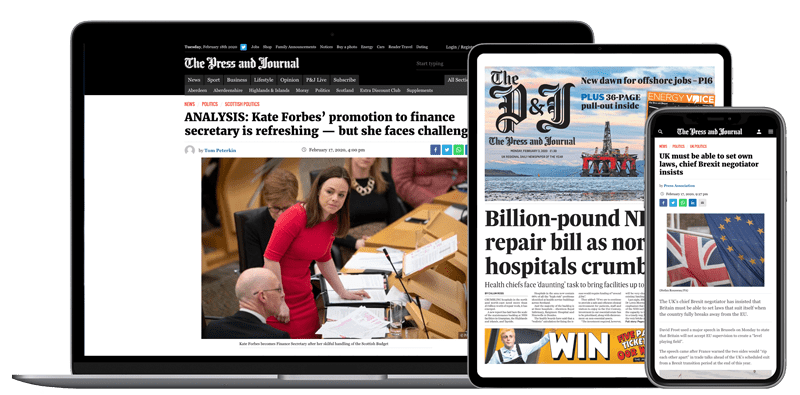 Help support quality local journalism … become a digital subscriber to The Press and Journal
For as little as £5.99 a month you can access all of our content, including Premium articles.
Subscribe