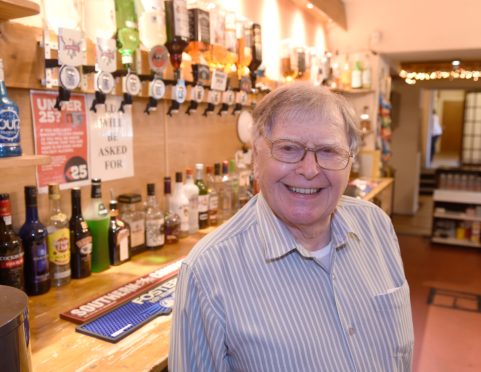 A 90-year-old Inverness hotel owner is convinced he has entered the history books as one of the north's oldest pub owners.
Mario Celli first moved to the Smithton area in 1958 with ideas of starting his own business.
After working in Alexander's tailor shop in the High Street and as an outside salesman in a furniture shop on Academy Street, Mr Celli took the plunge into the hotel trade September 1980.
As the inspiring entrepreneur celebrates his 90th birthday, he told a few tales – and gave a few tips – on how to make it in the industry.
He said: "We built this place up together, my late wife and I. My late wife purchased the ground here. I was going to start a poultry farm here but then I decided it was going to be a shop – and then I decided on a bar. It took a long time to get the permission from the licensing board and they suggested we do a place that people can eat and sleep in so they wanted me to build a hotel."
With almost 40 years in the hospitality industry under his belt, Mr Celli says it was an evening in January 1964 that not only holds a prominent place in his mind.
He said: "I was out selling eggs and when I came back I saw up in the sky a flashing light and it was actually a plane that was in trouble. Its engine fell out in the Moray Firth. It couldn't go back to Lossiemouth so it made a landing across the way there which was a dairy farm at that time, Stratton farm.
"The plane slid across the field, the fence acted like a brake, then it shot across the road and landed 70 yards from my house. All the crew got out safely, 10 boys all got out safely. They hotel wasn't built at that particular time but when it was built they all came back here for a reunion and then they came back here every second year."
Despite his age, Mr Celli's business partner Peter Champou said the hotelier has no plans to slow down.
He said: "It's quite impressive really. It's kept him going having this place. You don't meet many 90-year-olds that are this switched on. Hopefully he will have another 10 years in him.
"He comes in early in the morning and he does what needs to be done. If anything you have to stop him from doing things like moving kegs. It's difficult when you get to that age to stop doing the things you have been doing for so long."