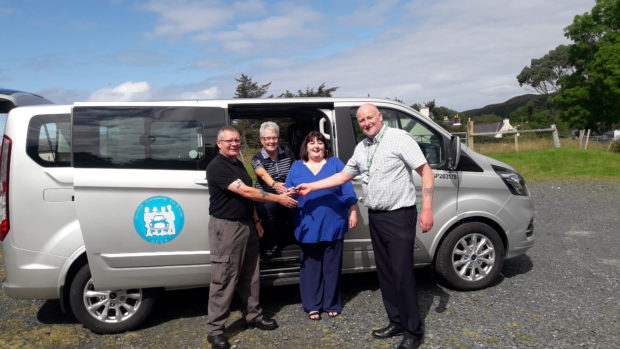 A pioneering project has been launched to help solve community transport issues in a Wester Ross village – and save Highland Council £20,000 a year.
Gairloch Community Car Scheme, in partnership with Highland Council's transport co-ordination unit, will manage a 'home to school' transport contract for their community.
A Highland Council-owned minibus will carry out the school runs, and the community will have use of the bus every day between these journeys, and during school holidays, evenings and weekends.
The local authority has purchased the minibus and will cover all operating costs of the home-to-school service, including employing a local driver, fuel and maintenance.
The contract has enabled GCCS to create a new job, employing driver Tony Raine for the school run.
The council says the arrangement will still enable savings of around £20,000 a year.
The bus can be driven by anyone aged 25 and over with a clean licence, opening up many avenues for local organisations to expand their activities.
GCCS director Annette Mackenzie said:"This is a huge opportunity and a tremendous asset for Gairloch.
"It will give Poolewe Primary and Gairloch high schools the opportunity to take the children on all sorts of activities, and will allow the pipe band and football team to get away to competitions without having to rely on all their parents to take them.
"There are many other small groups who could benefit, like the reading group who might want to go to Inverness or the art group who might want to go to Ullapool.
"We will have to make a charge, but we hope to keep the fares right down, covering the cost of the fuel only."
The minibus complements GCCS's existing car scheme, established for almost 20 years, whereby people who need private transport for medical or other appointments have a pool of voluntary drivers to call upon.
Councillor Allan Henderson, chairman of the environment, development and infrastructure committee said he hoped to see the concept repeated in other areas of the Highlands.
He said: "The council recognises the importance of local community transport initiatives across the Highlands and this new way of providing a service and at the same time making significant budget savings is a win-win situation for us and the community.
"It is a unique example of partnership working when it comes to providing local transport. And it is certainly an arrangement I would like to see replicated in other areas across the Highlands."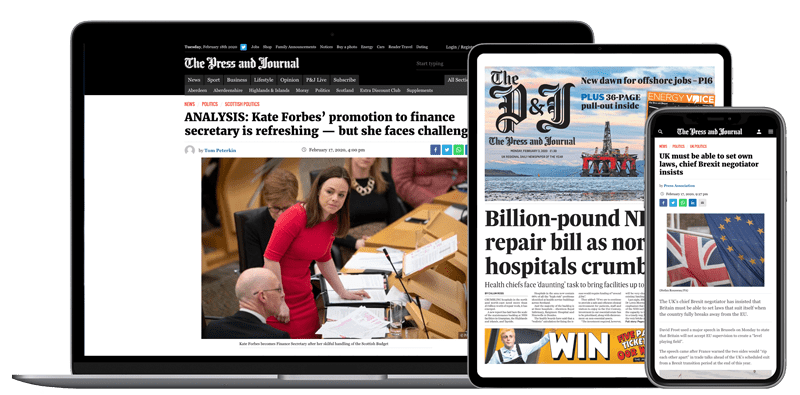 Help support quality local journalism … become a digital subscriber to The Press and Journal
For as little as £5.99 a month you can access all of our content, including Premium articles.
Subscribe