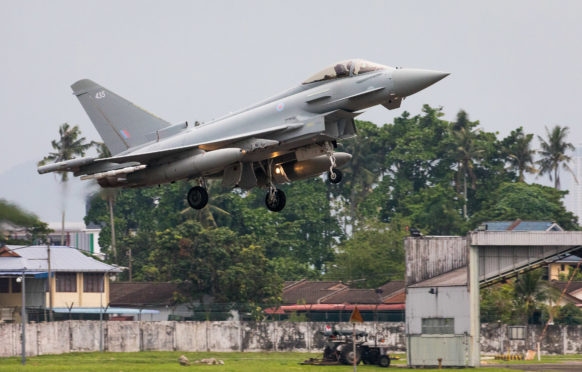 RAF Lossiemouth Typhoon fighters have arrived in Malaysia to begin preparations for a major exercise.
The annual Five Powers Defence Arrangements exercise is the cornerstone of British defence policy in the region and brings the militaries of Australia, Malaysia, New Zealand, Singapore and the UK together in a defensive arrangement in the region.
This year the RAF has deployed six Typhoons to Malaysia and will be joined by a 10 Squadron Voyager usually based at RAF Brize Norton, but for the exercise it will based in Singapore to support II (AC) Squadron sorties.
This means over 200 RAF personnel will be deployed plus small detachments from the Army and the Royal Marines.
Pilots and ground crew from the RAF Lossiemouth based II (Army Cooperation) Squadron, plus supporting personnel from across the Royal Air Force have deployed to the Malaysian Air Force base at Butterworth, Penang, Malaysia to take part in the exercise.
The jets have flown in after a stopover in Sri Lanka. Previously the jets had been flown as part of the recently completed Exercise Magic Carpet in the Middle East.
The Officer Commanding II(AC) Squadron said: "This is a fantastic opportunity to train together with our Commonwealth Allies in Asia."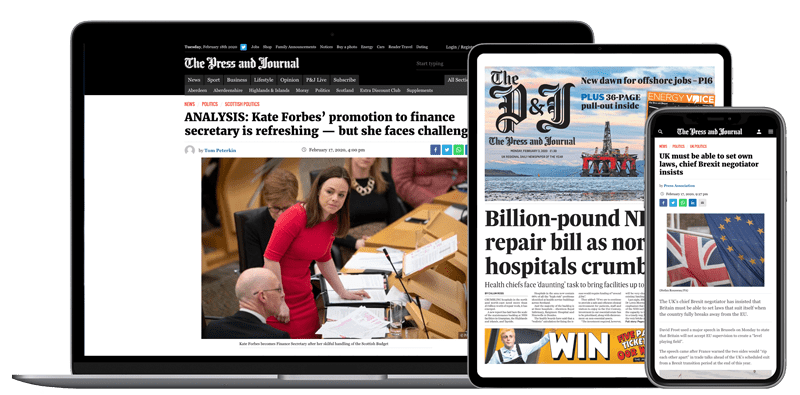 Help support quality local journalism … become a digital subscriber to The Press and Journal
For as little as £5.99 a month you can access all of our content, including Premium articles.
Subscribe