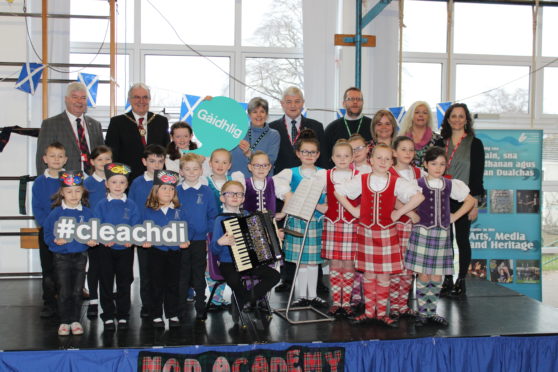 Highland Council's Gaelic team is working to develop a Mod Academy Project in schools in the Inverness area.
The initiative, organised in tandem with Feisean nan Gaidheal and An Comunn Gaidhealach, is being held in the run-up to both the Provincial and National Mods which are taking place in Inverness in June and October.
The Mod Academy focuses on Gaelic Medium schools and schools which have chosen Gaelic as their third language (L3).
The project is currently assigning specific tutors to deliver tuition in Gaelic learning and usage, Gaelic song, Gaelic choral singing, bàrdachd (poetry), and folk group singing.
The lessons will be relevant to the Mod syllabus and competitions and focus on participating in the Mod.
An Comunn Gaidhealach will deliver a series of Youth Mod awareness event visits to schools in the area.
Deputy Provost, Councillor Graham Ross, said: "Projects which encourage Gaelic learning, usage and participation in the Gaelic culture will enrich young peoples' learning experience.
"I hope schools take the opportunity to take part in the Mod Academy project as it offers quality tuition in preparation for Gaelic's premier festival.
"The council recognises the many social, linguistic cultural and economic benefits of Gaelic in the Highlands."
Janice Macrae, headteacher at Muirtown Primary Schoo,l said: "We are delighted to have been asked to host the launch of this year's Mod Academy
"Gaelic language plays an extremely important part of our culture and heritage in the Highlands.
"It is great to be supported as a school to participate in both the local and national Mod, thus giving our children the opportunity to experience taking part in a thriving Gaelic festival and also promoting an interest and enjoyment of the language."