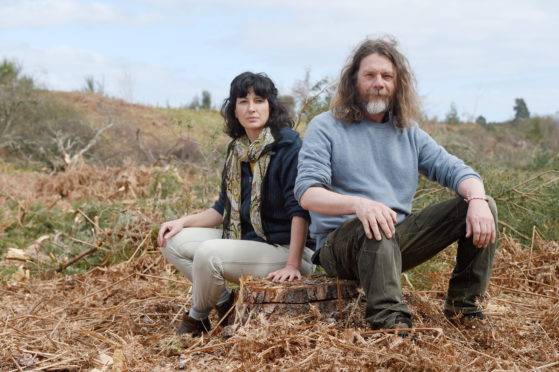 Beauly residents have been left"devastated" by the felling of large numbers of trees at a local forest popular with walkers.
Breedon Aggregates was given planning permission to increase the output at Balblair Quarry in 2017.
And it has stressed that significant replanting and restoration will take place once work is completed – as it has elsewhere on the site.
But the scale of the clearing undertaken at Balblair Wood during lockdown has nonetheless come as a shock to many locals.
Tony Davidson, of Beauly, lives almost opposite the quarry and runs the nearby Kilmorack Gallery.
He said: "Much of the Balblair wood was felled last week during lockdown.
"This was phase two of the quarry's extension. Phase three is planned shortly and this will remove almost the entire wood. It will be replaced with a deep hole.
"This was where I picked chanterelles. It has been much loved by walkers and wildlife over many years.
"Around 200 walkers a day would visit that forest. I am absolutely devastated. It's difficult to even look at it now.
"We should be planting trees not removing them."
When the current life of the quarry ends in 2025, it will return to the landowner, the Lovat Estate.
Mr Davidson added: "There was a planning application in 2012 but I don't think anybody knew about it. Work has been going on for a while.
"Six years ago they took down a huge area of forest and I thought that was it. Now all the rest is going to go."
John Stewart is vice chairman of Kilmorack Community Council and lives at Wester Balblair.
His confident the land will be fully reinstated.
Mr Stewart said: "It was a big wooded area people could walk through. It was a habitat for wildlife and that end of the community did enjoy walks there.
"It is a difficult one because planning permission has been in place for a while, but for it to suddenly be taken down was a shock.
"There are mitigation plans and when they leave the quarry in 2025 they are to reinstate the walks.
"There has been replanting at the west side of Balblair ,where the quarry started, which is now covered in conifers, paths and walks.
"We have written to Breedon and they will probably do some planting and screening at our request."
A spokesman for Breedon said: "We do understand the feelings of the local community and can assure them that we will comply fully with the conditions of our planning consent at Beauly, including carrying out any agreed restoration work at the appropriate time."
He added that the tree felling had been carried out in March to minimise the impact on the bird breeding season.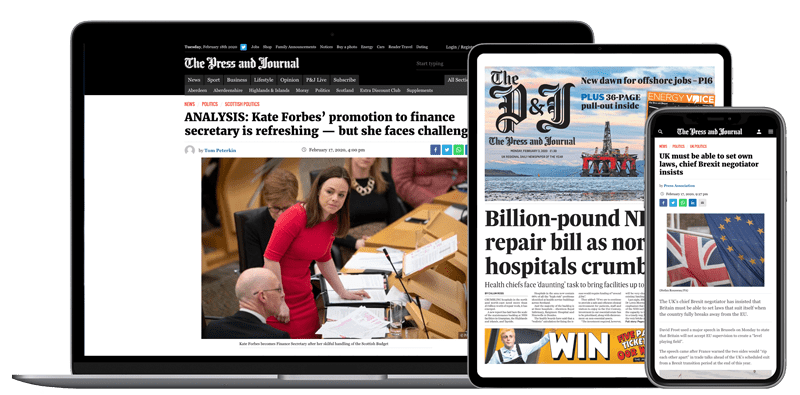 Help support quality local journalism … become a digital subscriber to The Press and Journal
For as little as £5.99 a month you can access all of our content, including Premium articles.
Subscribe