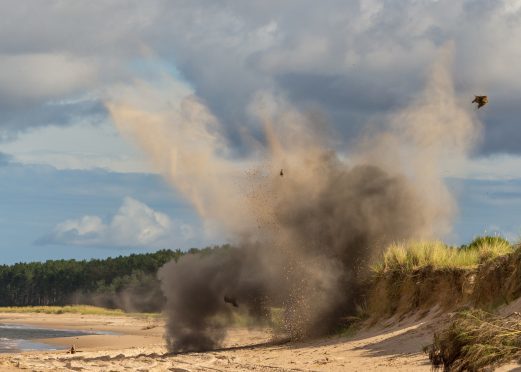 Part of a north beach was sealed off yesterday as a bomb squad carried out a controlled explosion on a World War II device.
The decades-old ordnance was discovered on East Beach at Nairn – in the Kingsteps area – at about 8pm on Thursday night by a walker who then called the police.
Members of the Nairn and Burghead coastguard teams were alerted and a team was dispatched to the sands to locate the bomb. Police and the coastguard team then cordoned off the area.
Photographs of the device were then taken and e-mailed to the Royal Navy's bomb disposal unit at Faslane.
The coastguard members then waited for the tide to come in so that the device was covered – and returned at 5am yesterday to stand guard as the tide moved out, leaving the device exposed.
The area remained cordoned off throughout the morning as an explosives ordnance team from the Northern Diving Group travelled up to Nairn, arriving at about 12.30pm.
The controlled explosion was then carried out at about 1pm.
Colin Wood, senior coastal operations officer at Nairn coastguard, said: "These things are sitting there for 50, 60 or 70 years so unless you are being silly with it, it's generally not too dangerous, but if someone decides to pick it up and throw it about then there is potential.
"After the explosion the bomb disposal guys went back and made sure everything was disposed of."
Mr Wood added that the local coastguard team is alerted to such incidents on the Nairn East beach as often as "every two months".
He added: "There is an area offshore close to here which was an old dumping ground during the war, and changing conditions over the years have resulted in the movement of the surface sand, and this can expose some of these devices."
In June this year, part of East Beach was sealed off for the bomb squad to carry out controlled explosions on five World War II devices.
These included four items of solid shot – ordnance shaped like a bullet and fired from a barre – and a barrage rocket with its warhead and tail section still intact, containing explosives.
The remains of tanks have previously been found further east along the coast from Nairn – relics of the vital training exercises carried out on these sands with British troops in the run-up to the D-Day Normany Landings.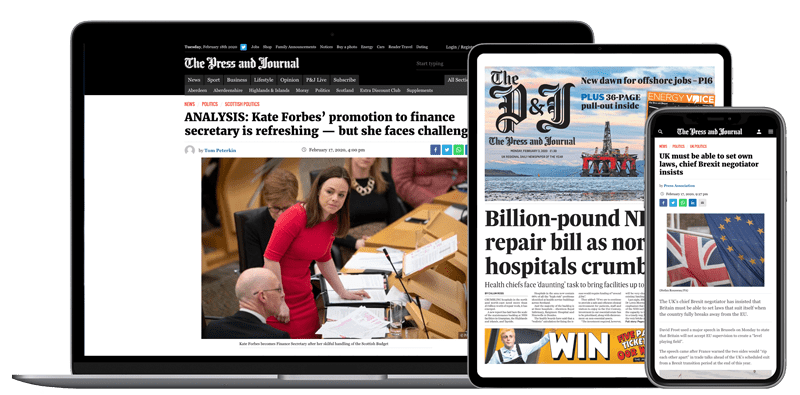 Help support quality local journalism … become a digital subscriber to The Press and Journal
For as little as £5.99 a month you can access all of our content, including Premium articles.
Subscribe