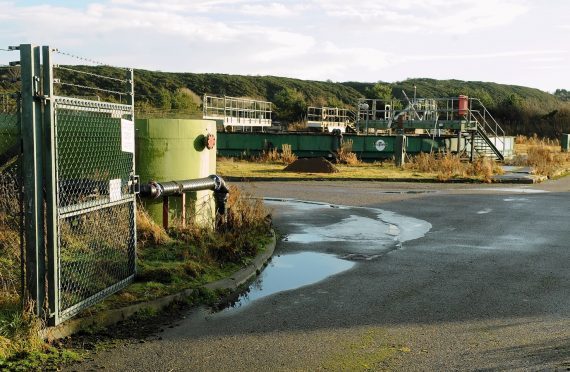 The first stage of the controversial upgrade of a Highland village's sewage works is underway.
Scottish Water plan to install ultra violet (UV) treatment technology within their existing 40-year-old works near Ardersier.
The first phase involves the installation of safety fencing, clearing parts of the site where work is taking place and creating a new access road.
The utility company say the upgrade is required to accommodate increased housing and business development to the east of Inverness.
The project has been fiercely opposed by local residents who want Scottish Water to scrap the plans and build a new facility elsewhere.
Planning permission was granted by Highland Council in October and work started yesterday after all planning conditions were met.
Paul Sexton of Scottish Water's capital investment team, said: "A number of significant developments – including housing and economic growth – are planned by developers in the area which is served by the existing Ardersier Waste Water Treatment Works.
"Scottish Water is responding to this by investing in a package of improvements to the local waste water network. This will ensure we have the capacity to treat the increased volume of waste water which is anticipated in the years ahead as a result of these developments."
He added: "Most parts of this investment – including the work starting today – will take place within land already owned by Scottish Water at the existing waste water treatment works, which is located outside of the village and has operated for many years.
"We will continue to keep the community informed and updated as we progress."
The next phase is expected to begin in January 2017 and will consist of work to enable the sewage works to process an increased volume of waste water from the area – as a result of expansion at Tornagrain and Inverness Airport.
A new underground pipeline will transfer waste water from these new developments to Ardersier.