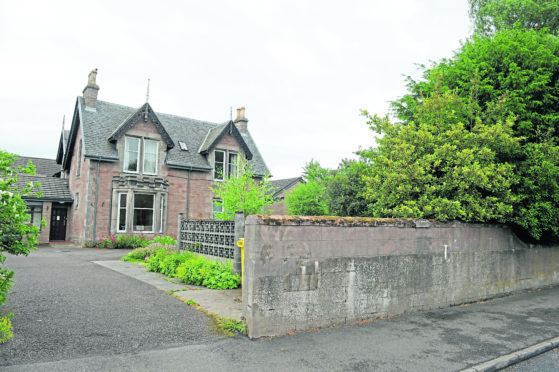 Health chiefs have halted admissions to a city care home condemned by inspectors who have found serious failings – including staff requiring training in how to give patients sufficient food and fluids.
The Care Inspectorate has served a formal Improvement Notice on Elmgrove House in Inverness's Ballifeary Road – leaving it facing closure if urgent improvements are not implemented within three months.
The home, which has 27 single rooms for elderly residents, who are being charged between £500 and £575 a week, has previously been under fire for its provision of care.
The notice served yesterday is the most serious yet, and lists five areas of serious concern.
Most worryingly, inspectors say the home must demonstrate that a full assessment is undertaken of employee skills and competence in relation to the role they perform.
The report states that staff must receive training in a number of areas, including:
*nutrition and hydration
*pain management
*continence and hygiene
*pressure ulcer detection and prevention
*skin care, and
*identifying and reporting of abuse
NHS Highland last night confirmed they were suspending new admissions as a result of the inspection report.
A spokesman said: "NHS Highland commissions care home beds from independent care home providers in Highland.
"It is our standard approach to temporarily suspend new admissions to care homes in the event of a formal improvement notice issued by the Care Inspectorate.
"During the period of the suspension, NHS Highland works closely with the provider and other stakeholders to monitor quality, provide any relevant support, and ensure the required improvements are attained as quickly as possible."
The inspectors' report has also instructed that an assessment of the care needs of each individual resident must be completed every four weeks to make sure that enough staff, with the right skills, are available to meet the residents' needs at all times.
Each resident must have a personal plan which is based on their needs and directs staff in how to meet those needs. In particular, staff must make sure residents have food and fluid according to their individual needs.
---
>> Keep up to date with the latest news with The P&J newsletter
---
And the provider must demonstrate that they monitor the quality of care experienced by residents and have a system in place to check this.
Dr Ian McNamara, of the Highland Senior Citizens' Network, said he was "very disappointed, but not surprised" by the report's findings.
He added: "We are aware the home has a chequered history. We hope it is able to rectify its deficiencies.
"Failing that, the Care Inspectorate must take the appropriate action for the welfare of its residents."
A spokesman for the Care Inspectorate said: "The Improvement Notice we have issued clearly lays out the improvements we must see so that the care experienced by residents improves quickly.
"We are working closely with this care home and partners to support improvement.
"We will visit Elmgrove again soon to check on progress and if we are not satisfied that the matters raised are being addressed urgently we will not hesitate to take further action."
This includes proposing to Highland Council that its registration be cancelled.
Standard of care
Elmgrove House Care Home is owned by Inverness-based Marchmont Homes.
Manager Melony Savage-Lowden said last night: "Elmgrove House has always, and will continue to, provide a high standard of care to all our residents.
"Over the past four years we believe we have gone from strength to strength as do the relatives of the ladies and gentlemen in our care.
"We accept that the Care Inspectorate have advised on areas that are needing further improvement and have already started to put systems in place to evidence these.
"We are working closely with our Social Care Team, NHSContracts and the Care Inspectorate to ensure we meet these requirements in a timely manner."
Elmgrove House has been given until December 18 to make the improvements.
It is not the first time they have faced criticism, with the Care Commission also issuing a critical report on the home.
They found the home to be performing at an unsatisfactory level and awarded the lowest grade it can in three out of four key areas, including the quality of care and support it provides to elderly people.
Problems included staff having to carry basins of water from bathrooms to bedrooms so elderly people can wash.
It also included unsatisfactory arrangements for cleaning and storage of commodes, as well as torn and uneven flooring in an upstairs bedroom and lack of handrails in corridors.
Other issues were that the grounds on one side of the home were uneven and "hazardous" to walk on and overgrown with vegetation around fire exits and paths.
But relatives and friends of residents who filled out questionnaires also praised the quality of care provided by staff at the home.
Despite the concerns, the report also states that one anonymous resident said they felt "well looked after" and another said "I feel like I receive the best care."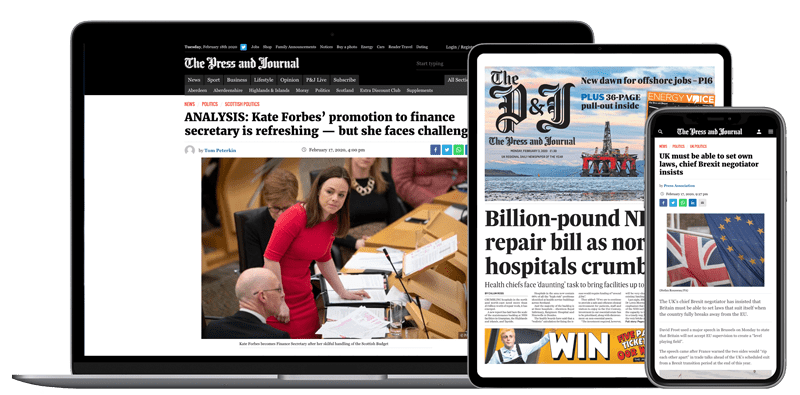 Help support quality local journalism … become a digital subscriber to The Press and Journal
For as little as £5.99 a month you can access all of our content, including Premium articles.
Subscribe