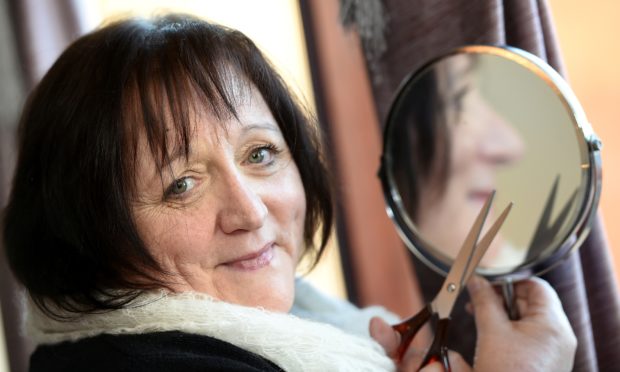 An Inverness woman will shave her head next week to raise cash for the charity helping her friend battling cancer.
Audrey McKay is taking part in the fundraiser in honour of close friend Stella Fraser, who she has terminal cancer after being in remission for nine years.
On Wednesday, she will brave the shave at The Therapy Suite in Inverness – where Ms Fraser worked on reception at weekends – to raise money for Macmillan Cancer Support.
---
>> Keep up to date with the latest news with The P&J newsletter
---
Ms McKay said: "I am a nurse myself and have great admiration for the dedication of care shown by the Macmillan nurses.
"It is actually a Macmillan nurse that is caring for Stella just now so that is why I am fundraising for them.
"She has shown magnificent strength. I don't know where she is getting it from. Sometimes in the downtime when there is nobody around I am sure it is harder but she has been keeping herself going and doing lots of things day to day."
More than £2.6million has been raised this year alone from participants taking part in the Brave the Shave campaign, a figure that could fund 49 nurses for one whole calendar year.
Ms McKay added: "I'm quite excited in a way, although I don't know if braving is the terminology that should be used. I don't see it as being brave – really my friend is being the brave one.
"I am doing it because I want to raise money because Macmillan relies on donations and if I can raise funds that helps to fund or go towards another nurse –  then I will be happy.
"I am not doing this to be brave. I am doing it to help people going through that journey."
Pauline Hamilton and Rebecca Gethins, business partners at The Therapy Suite, said: "Stella has been a family friend of ours for 50 years now and she has also been working in the salon for the last nine years as a receptionist on Saturdays, so she has been a big part of our team until she became unwell.
"It is amazing on Audrey's part. It is a very courageous thing to do to support Stella and it is very brave as it is a big thing for females to lose their hair.
"We are very proud to be involved and to be supporting Stella and Audrey."
A collection box has been placed in the salon for customers to donate towards Macmillan Cancer Support.