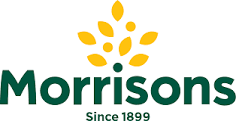 Morrisons supermarket in Inverness has submitted plans to increase its café seating area by 46 seats.
The existing café will be extended into the large vestibule area around the lift and stair entrance to the adjoining Eastgate Centre.
The supermarket intends to used glazed panels to create the new space.
The proposals are currently with council planners with determination expected by mid-February.
Morrisons Inverness store manager Hugh Urquhart said: "We have submitted plans to extend our in-store café by 46 seats as it's a popular and useful service with our customers and local families enjoy the kids' meal deals available.
"We hope Highland Council will support our plans to improve the store for the local community."